The Best Computer Store in St. Davids, PA
Also Serving: Radnor, Wayne, Villanova, Strafford, Rosemont, Bryn Mawr
Tech Retailing on the Main Line
Micro Center St. Davids is located west of the Blue Route (I-476) on East Lancaster Avenue (U.S. Route 30, which parallels the Main Line commuter rail service to the prestigious western suburbs of Philadelphia). Our St. Davids store was the first free-standing anchor store at St. Davids Square and opened in November, 1991. The thriving multi-level center also includes food, home and clothing retailers.
Customers along the Main Line have found Micro Center's knowledgeable associates and high level of service to be to their liking. As one customer put it, "I've never visited Micro Center and not bought something. This store is a tech paradise. The prices are always comparable to the market, if not cheaper. The store help is extremely knowledgeable – that's a difference you won't find elsewhere."
We're proud to offer the St. Davids/Radnor Township community an unmatched selection of computers and Apple products, software, accessories and computer parts for building your own PC. No store serving Philadelphia's western Main Line suburbs had previously offered as many computers and computer-related solutions, along with such a high level of customer service and employee expertise, as Micro Center.
---
St. Davids, Pennsylvania Computer Store
ADDRESS
550 E Lancaster Ave Ste C
You're Shopping: Cambridge
STORE HOURS
Mon 10 to 6, Tue - Sat 10 to 9, Sun 11 to 6
Questions? For answers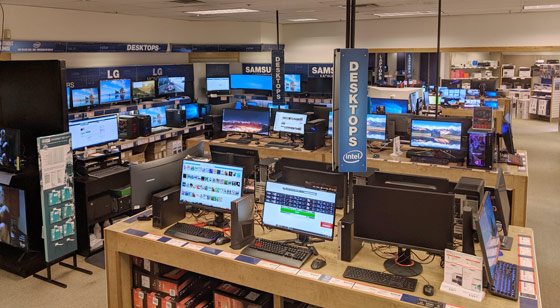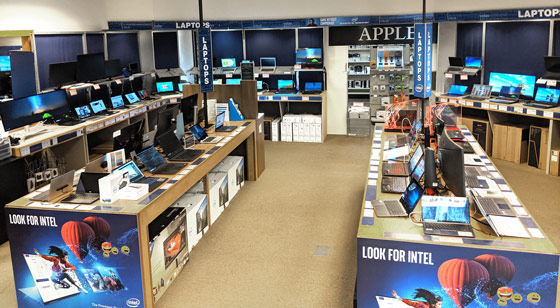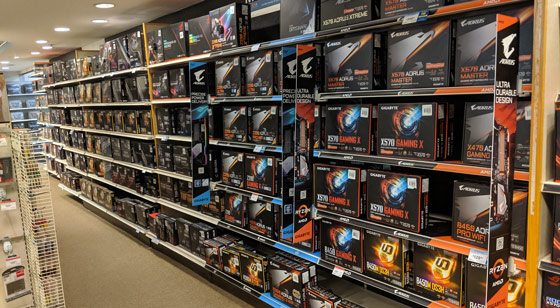 ---
This store earned 4.6 out of 5 stars
Sign Up & Save
Get premier access to our best offers, exclusive deals and more.
---
Discover. Learn. Solve. Evolve.
At Micro Center St. Davids, associates have a great sense of comradery and all departments work well together to serve you. Our associates live and breathe computers. From all-night gamers to average customers and small business owners, we want to help expand your expertise. Our St. Davids store is the only destination in the Philadelphia area for a build-your-own experience including the must haves: gaming keyboards, mice, and an unmatched selection of water cooling kits.
When your computer needs extra attention, our certified technicians are ready help with desktop and laptop repairs, virus and malware removal, data recovery, Apple repairs and much more. We also encourage customers to discuss technical support issues online in our Community Forum.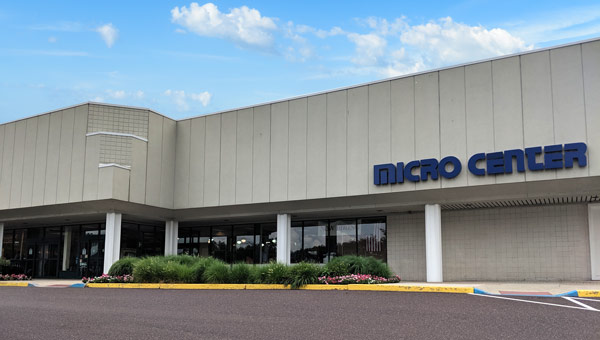 ---
Hardware Repair & Troubleshooting
Computer repair is hard work, and often can take a lot of work for those that are less experienced. Instead of dealing with it yourself, consider taking your system into Micro Center's St Davids location. Our associates are highly skilled and trained with repairing systems with all types of issues, including overheating motherboards, failing power supplies, dysfunctional USB ports, and more.
Our team members work quickly and efficiently, and can promise to get to the bottom of your system's issues by troubleshooting your computer, and running a comprehensive diagnostic test. Micro Center's St Davids store associates can work on both Windows and Apple desktops, as well as laptops. We can help with any laptop-specific problems that you might experience, such as broken screens or batteries that no longer hold a charge.
If you happen to be experiencing problems with your system's hard drives, then no worries: we can help with that too! We can restore lost data from old hard drives, and create backups of old files in order to help prevent future data loss.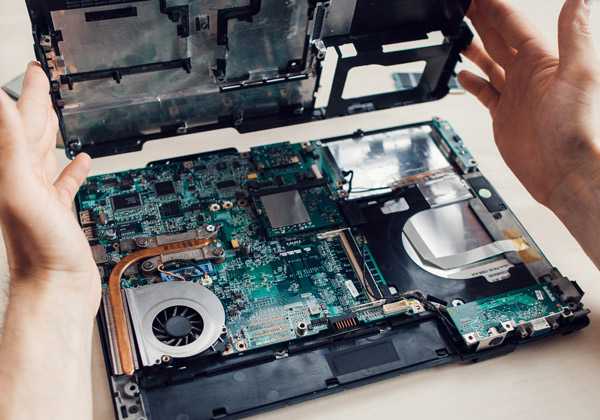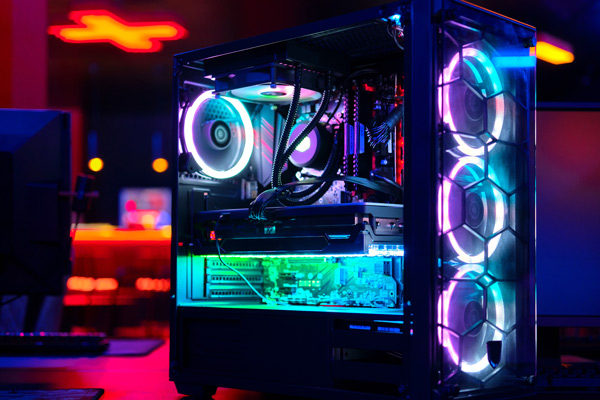 Custom PC Builds & Upgrades
Looking for a bit of help with your next custom PC build? Well, then look no further than Micro Center's St Davids store. Located at 550 E Lancaster Ave Ste C at St. David's Square, our store is home to a talented team of tech professionals who can help build your next custom. Whether this is your first or tenth build, our experts are happy to build your system from start to finish.
Our team members can also help out with smaller PC upgrades as well, from adding additional case fans to upgrading your old fan cooling system with an RGB water cooler. No matter what you may need, Micro Center's St Davids experts can help.
---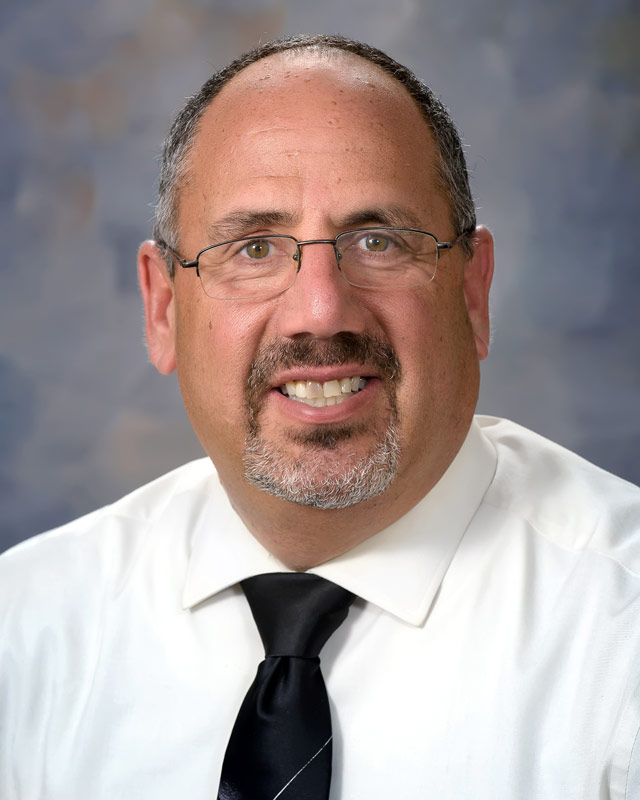 Meet Your Manager, Bruce Stern
Bruce was born in Cumberland, Rhode Island and moved to New Jersey when he was 8 years old. Bruce started in consumer electronics retailing in New Jersey, and then worked for as an electronics store manager nearly 10 years in Pennsylvania before becoming manager here at Micro Center St. Davids. He's been manager here since 2006.

"Many companies talk about being customer focused. Micro Center lives it. The goal of every Micro Center employee is to make the company the best computer device store in the world – this means first and foremost taking care of our customers. Micro Center's culture is passed down from the top of the company to even the part-time seasonal associates.The tenure of many associates has always impressed me. Despite starting in 2006, I am still in the middle of the pack as far as tenure of store managers within the company," said Stern.

When not at work, Bruce enjoys spending time with his family and loves to cook. Bruce, his wife, and their four children enjoy traveling together as well as spending days in the back yard. Romping with their beautiful Boston terrier is something the whole family and their friends enjoy. Bruce also likes golfing as well as going to concerts and sporting events. Bruce listens to a lot of classic rock and is into the progressive rock band Shinedown.

Get Connected. Share. Participate.
---