Data Recovery in St. Davids, Pennsylvania
Your One Stop Shop for Data Services
Micro Center offers effective data recovery services for any type of storage device. We pride ourselves in employing data recovery experts who have the knowledge and skills required to recover damaged and corrupted data from desktop hard drives, laptop hard drives, USB drives, external hard drives, and other devices. With the use of the latest, innovative tools, our specialists can recover your valuable data and files and deliver them back to you.

We understand how frustrating, inconvenient, and annoying it is to not be able to get access to your important files when you need to. It can have a major impact on your business operations, school performance, or personal life. We want you to know that all is not lost, and we are here to help. Take advantage of our reliable data recovery service. For professional data recovery in Philadelphia, Micro Center led the way thanks to its highly trained staff and bespoke tools. We have recovered millions of terabytes of valuable data for clients across the region and we're confident we can do the same for you.
Nearest Data Backup and Recovery Services
St. Davids, PA
550 East Lancaster Avenue | St. Davids Square | St. Davids, PA 19087
Store Hours, Info & Map
St. Davids, Pennsylvania Data Recovery
Micro Center provides a wide range of professional computer and electronics-related services. We have a great team of data recovery experts who have many years of training and experience in recovering data from various data storage devices with the help of state-of-the-art data recovery tools. From overheating or accidental damage to viruses and malware, our experts have seen it all. We can closely examine your failed storage devices and determine the best techniques to recover your important files and data.

We know how data loss can negatively impact your business, schoolwork, or daily life, and we want to figure out a solution for you as quickly as possible. Getting your data back is our highest priority so you can finally breathe easy.
Data Backup For Security
Also, to protect you against any further data loss, we can provide additional data backup services to protect you from future incidents. In order to keep all of your important files and data safe and secure, our team of experts can provide you with backup options to choose from and help you pick the best depending on your needs. Say goodbye to the frustration and panic caused by hard drive failure and data corruption. For the safety and security of your data, let our experts help you. Get in touch with us now to take advantage of the best professional data recovery in St Davids, PA. Also serving Arlington, Merrifield, Alexandria, and the surrounding areas, we are here for your data recovery and backup needs.
MOST POPULAR DATA BACKUP AND RECOVERY SERVICES
ALL DATA BACKUP AND RECOVERY SERVICES
Our Process
HOW IT WORKS
Bring in your equipment and tell us which files you need recovered
DETERMINE RECOVERY SOLUTION
We'll discuss how best to save your files and data
Once done, we will contact you for pickup
Go to Knowledge Bar or Service Counter for pickup.
Devices We Service
We can perform data recovery and backup services on all types of Apple devices, including iPhones, iPads, iMacs, Mac Minis, and MacBooks.

We support PC desktop and laptop storage devices, whether it's an internal hard drive or solid state drive (SSD), external disk drives, or USB flash drives.

For advanced home users or small businesses, we also support data backup and recovery for Network Attached Storage (NAS) servers and RAID systems.
What We Need From You
Bring everything you think might help, including your power adapter if it is a laptop, tablet, or all-in-one PC, especially if the issue is power related

Your login credentials - for Apple, please make sure Find My Device is turned OFF. If the unit doesn't power on, you can do this on Apple's website using your Apple account.

For PCs, if you have BitLocker or any passwords set on the computer (BIOS, login, etc.) please provide these (all of them)

A complete problem description with as much detail as possible so our technicians can get to work on it quickly without having to ask for more information
Proven Expertise
Since 1979 our Expert Technicians have been repairing, building and upgrading all types of laptops and desktops, as well as performing data backup and recovery services.

The majority of repairs are completed in-house, resulting in quicker repairs and data security.

We repair any brand of desktop or laptop and are an Authorized Service Provider for Apple, Dell, HP, ASUS, Acer, Lenovo, and PowerSpec.
All Technicians are Comp TIA A+ and OEM Certified

FEATURED BRANDS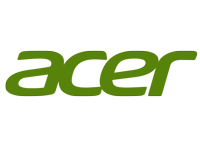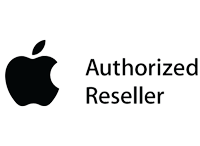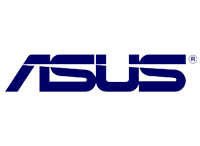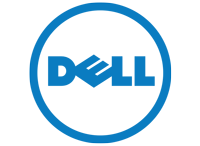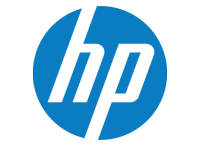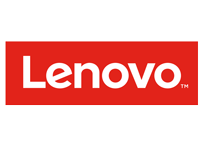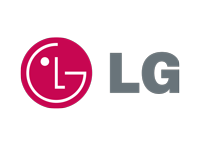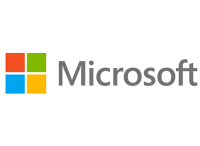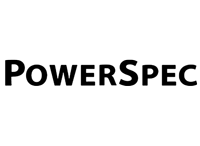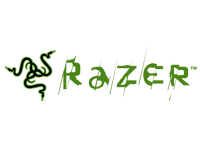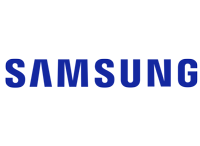 Data Backup and Recovery Services FAQ
How do I know whether my hard drive is healthy enough to get data off of it?
Typically, if you aren't able to find files or data and you haven't accidentally deleted them, there is an issue with your hard drive. One of our Technicians will test the health of your hard drive and provide you with options.
What is the difference between a data backup and a data recovery?
Data backups are preventative safety measures for your data whereas a recovery is reactive once you've had a hard drive failure. Backups allow you to have all of your sensitive data - pictures, music, personal documents, work files, etc. - safely stored on a separate hard drive so that if you have a hard drive failure, you can pick up right where you left off.

Data recovery techniques are used once you've had some sort of data or file loss. Types of data loss range from simple file deletion to reformatted or physically damaged hard drives, resulting in complete data loss.
What types of electronics are you able to recover data from?
Our industry-leading techniques allow us to recover lost data from a variety of sources. Today, we can recover data from hard drives, SSDs, thumb drives, USB devices, encrypted drives, and cell phones.
Is there software I can use to recover the data myself?
Yes, but we don't recommend it. Most data recovery software will scan your entire hard drive over and over again, which can lead to further damage and data loss. Our process is much more precise and gives us a better chance at a successful recovery. We have trained computer engineers who will first target your most important files. Once those files have been recovered, we move on to the rest of the drive to try and capture all your data.
How much does a recovery cost?
Every recovery is unique. Basic recoveries that are a result of file deletion, reformatted drives, minor system corruption or minor physical damage can be attempted in our store for $250. We only have to ship out severe hard drive failures, which range in price depending on the damage and size of the drive.
How long do recoveries take?
We understand you need your data back quickly. We are able to handle most recoveries in-store, often the same day. More severe cases require us to send the drive out to a dedicated clean room location. Those recoveries can take several days and sometimes up to a week to recover.
How do I know my data is safe?
Any recovered data we are able to get off the drive is transferred to a healthy, encrypted drive. We will give you and only you theencryption key to access your information.