The Best Computer Store in Brooklyn, NY
Also Serving: Gowanus, Bay Ridge, Park Slope, Borough Park, Dyker Heights, Kensington, Windsor Terrace, Carroll Gardens
Tech Heaven on Earth
Just off the waterfront in Sunset Park, our Brooklyn store was one of the first stores to become part of the revitalized industrial area, which includes the Liberty View Industrial Plaza, Industry City and the Brooklyn Army Terminal. We're very proud to have played a part in the community's major renovation project, and to be a member of the thriving innovation ecosystem.

Inside the historic former naval warehouse of the Liberty View Industrial Plaza, is 30,000 sq.ft. of what Reddit fans have called tech heaven on earth! Our unmatched, guaranteed in-stock selection boasts over 25,000 products—desktops, laptops, computer parts and electronics—from your favorite tech brands. Not only will you like our surprisingly low Internet prices, but you'll be welcomed by our knowledgeable store associates who are jumping at the chance to help you solve that lingering technology problem, complete your new DIY PC build or just chat with you about your next Maker project. Come by today to experience what makes our Brooklyn location, well, uniquely Brooklyn. Plus, if you're short on time, you can shop online with free 18 Minute In-store Pickup. We look forward to greeting you!
---
Brooklyn, New York Computer Store
ADDRESS
850 3rd Ave
You're Shopping: Cambridge
STORE HOURS
Mon 10 to 6, Tue - Sat 10 to 9, Sun 11 to 6
Questions? For answers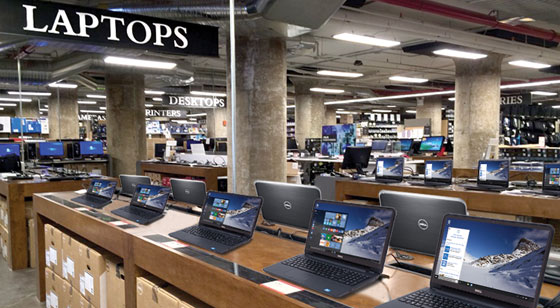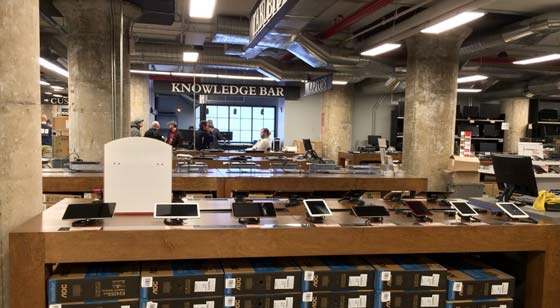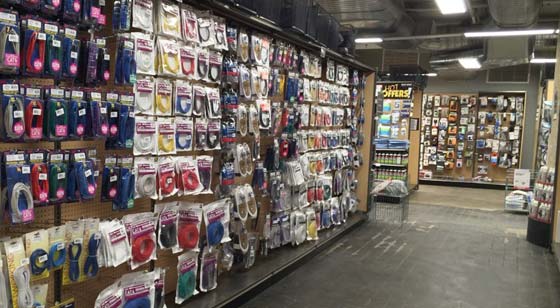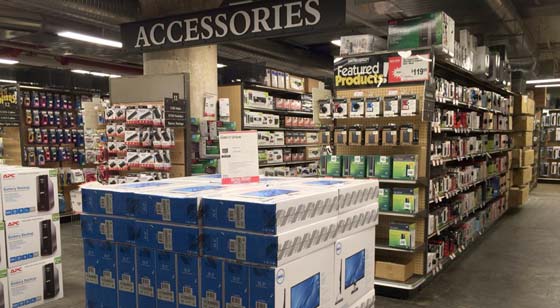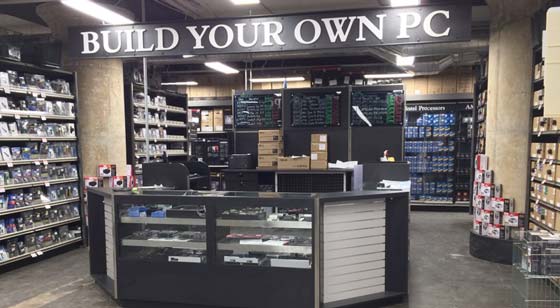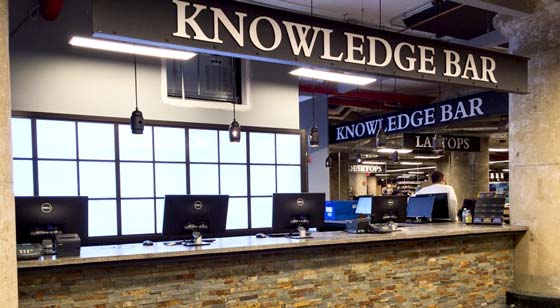 ---
This store earned 4.5 out of 5 stars
Sign Up & Save
Get premier access to our best offers, exclusive deals and more.
---
Discover. Learn. Solve. Evolve.
At Micro Center, we want to help expand your expertise with technology by answering questions and encouraging you to create something new and valuable. Visit our in-store Knowledge Bar for one-on-one tech support services or discuss in our online Community Forum. Our Technicians can help solve problems, offer advice and converse on every type of tech, build, component and software topic.
Plus, when your computer needs extra attention, our certified technicians are ready help with desktop and laptop repairs, virus and malware removal, data recovery, Apple repairs and much more.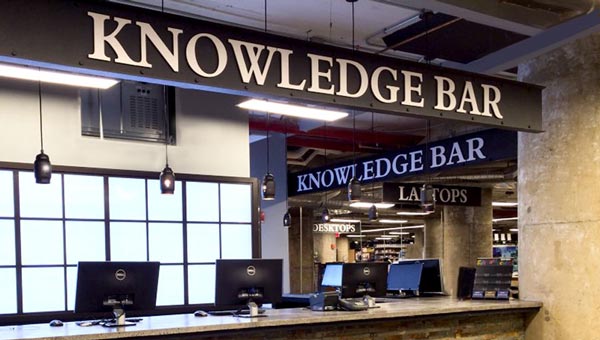 ---
Computer Diagnostics, Testing & Troubleshooting
If you're experiencing problems with your computer, then consider taking it into Micro Center's Brooklyn location. Our in-store experts will assist you by properly diagnosing and troubleshooting your system. We'll take a close look at your computer, give it a full diagnostic, and find out what the problem is.
Our Brooklyn team can help out with any sort of repairs, varying from virus removal to system overheating issues. We can help with both desktop and laptop computers, with our laptop maintenance services ranging from screen repairs and replacements, as well as replacing old or damaged batteries.
Have you fallen victim to an old or damaged hard drive? No worries. Take your old hard drive into Micro Center's Brooklyn location and our team of experts can help recover lost data. We'll also do our best to restore any lost files and create data backups to prevent future data loss.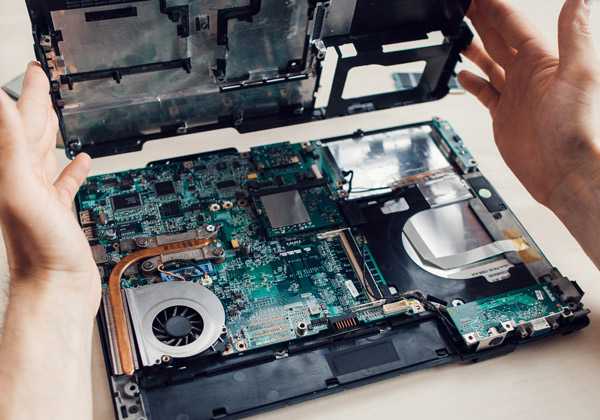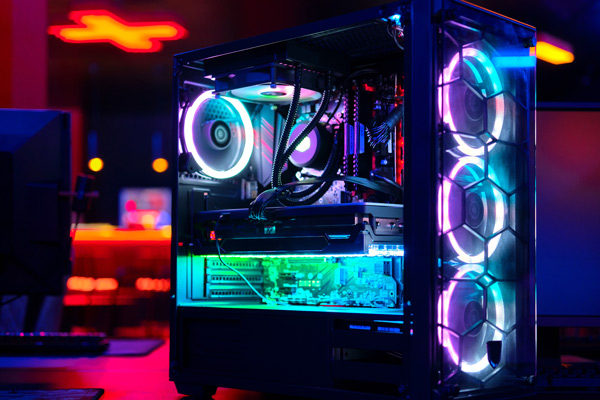 Custom PC Builds & Upgrades
Micro Center is your one-stop-shop for custom PC builds. Our New York location – which is located at 850 3rd Ave in the Liberty View Industrial Plaza, is home to PC experts that can help you out with any of your PC building needs, right down to complete builds from start to finish.
Our team of PC technicians can also help with upgrading your PC, regardless of what you need – need to swap out your GPU for a new one? No problem. Switching from 8GB RAM cards to 16GB? We've got it handled. Interested in upgrading your base CPU cooler with a new water-cooling system? Our knowledgeable associates will be able to assist with your PC upgrade needs.
---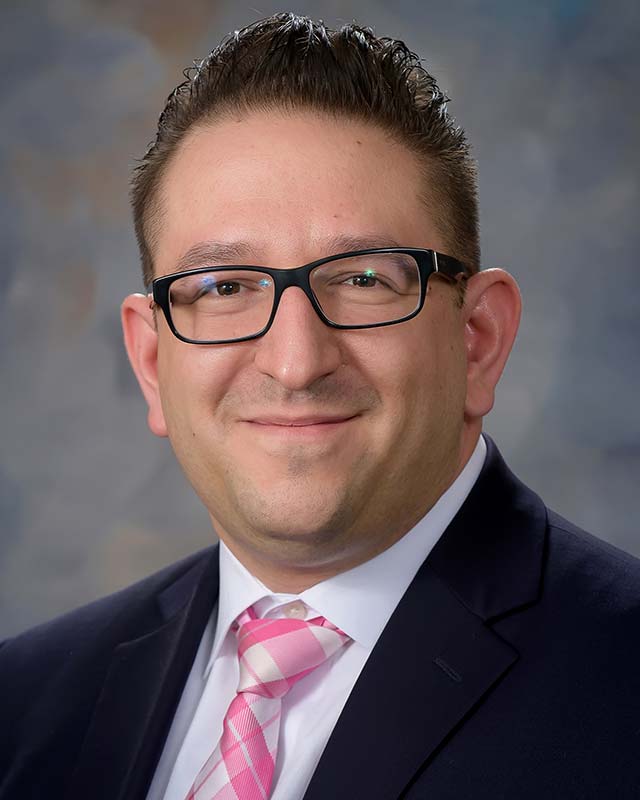 Meet Your Manager, Robert Mucaria
Robert, a native New Yorker, has been a leader at Micro Center since 2012. What Robert loves most about being the store manager is interacting with his associates and, most of all, customers. Whether it's helping them solve problems with technology or get their hands on the latest product, Robert is open, friendly and always interested in going beyond the expected.

When he's not spending time with his family, Robert is watching movies, sports and, of course, playing video games. One of the most interesting gadgets Robert owns is a blast from the past music player, the Sony MiniDisc. Don't know what that is, look it up! And the next time you're in the Brooklyn store, stop by to see what video games he's into, or just to say hello. Robert is excited to meet you!

Get Connected. Share. Participate.
---