The Best Computer Store in Westmont, IL
Also Serving: Downers Grove, Lombard, Villa Park, Lisle, Darien
The Best Computer Store in Westmont, IL
In 1999, Micro Center expanded our presence in the Chicagoland area by building a store in DuPage County at 80 East Ogden Avenue (US 34) in Westmont, IL. Micro Center Westmont brought about a new day for computer retailing in western Chicagoland with a superior level of customer service and employee expertise, combined with an unmatched selection of computers, electronics, software, accessories and computer parts for building your own PC. No store in DuPage County had previously offered as many computers and computer-related solutions as Micro Center Westmont.

As one Westmont customer noted, "This has been my go to place for building, updating, or replacing computer parts for years. Micro Center's ability to compete with or beat online sellers on price is amazing. It's fun to have a place where you can walk around and buy everything you need at or near the lowest price available anywhere."
---
Westmont, Illinois Computer Store
ADDRESS
80 E Ogden Ave
You're Shopping: Cambridge
STORE HOURS
Mon 10 to 6, Tue - Sat 10 to 9, Sun 11 to 6
Questions? For answers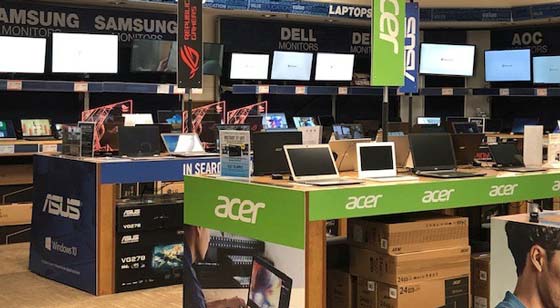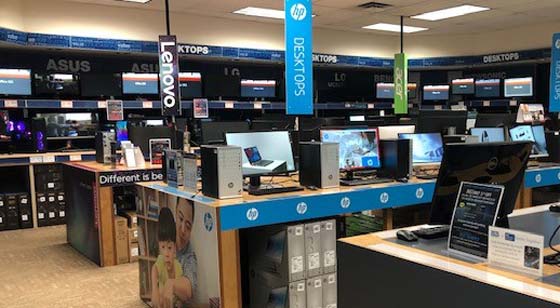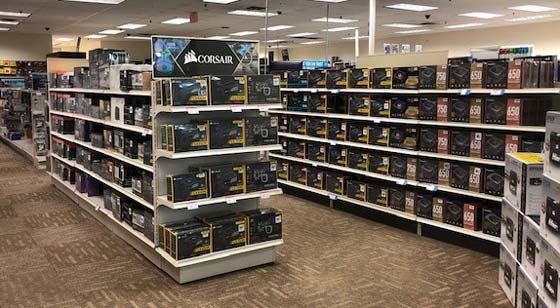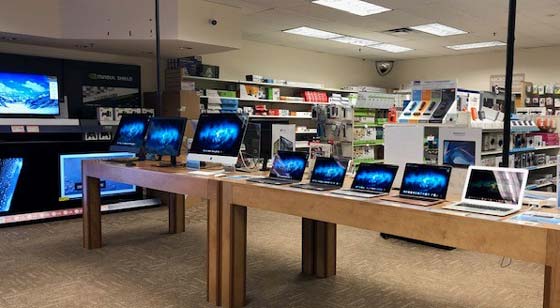 ---
This store earned 4.6 out of 5 stars
Sign Up & Save
Get premier access to our best offers, exclusive deals and more.
---
Discover. Learn. Solve. Evolve.
Micro Center associates live and breathe computers. From all-night gamers to average customers and small business owners, we want to help expand your expertise. Our Westmont, IL store is the only destination in DuPage County, IL for a build-your-own experience including the must haves: gaming keyboards, mice, and water cooling. Plus, you can visit our Tech Support area for one-on-one support and inspiration - no appointment needed. Our Technicians can help solve problems, offer advice and discuss every type of tech, build, component and software topic.
When your computer needs extra attention, our certified technicians are ready help with desktop and laptop repairs, virus and malware removal, data recovery, Apple repairs and much more. We also encourage customers to discuss technical support issues online in our Community Forum.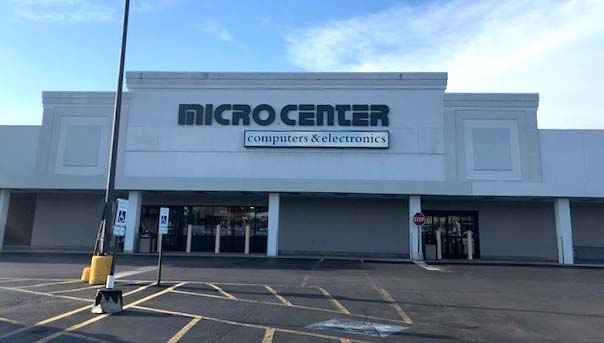 ---
System Repairs & Troubleshooting
Experiencing trouble with your computer, but can't figure out what's causing the problem? No need to worry – our experts here at Micro Center's Westmont store can take care of it! Whether you've been experiencing screen freezes or Blue Screen system crashes, our team of experts are capable of fixing it. We'll start by giving a full diagnostic of your system, and figure out the cause of your system's issues. Next, we'll make any repairs that are needed and help restore it to its original operational state.
Our experts can assist with repairing both desktops and laptops, and can fix problems specific to laptop owners, including battery and screen replacements. We're also happy to help with data recovery – if you've lost data from an old or damaged hard drive, take it into our store and our team members will help to restore any of your lost files and can even create backups in order to prevent data loss in the future.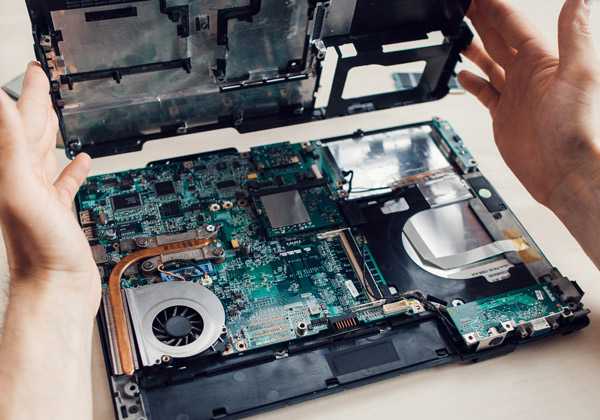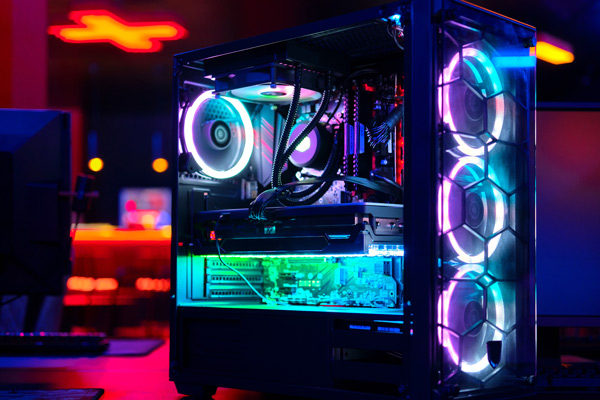 Custom PC Builds & Upgrades
For those looking to upgrade their older system or build a new one from scratch, our store associates can help! Located at 80 E Ogden Ave, our Westmont location is home to a great team of highly skilled technicians that can build PCs from the ground up – just provide the proper PC parts, and we'll do the rest. If you're looking for the proper components, our store has a wide selection of parts to choose from!
If you already have a PC and are simply looking to beef it up with some new parts, then we can help with that as well. Our team members can perform small PC upgrades, ranging from graphics card installations to swapping out cooling systems. If your computer needs upgrading, then don't hesitate – Micro Center's Westmont store is your one-stop-shop for PC upgrades and any of your other PC-related needs!
---
Meet Your Manager, Layda Cardoso
Layda Cardoso was born in Havana, Cuba, moved to Chicago when she was 10, and has been a leader at Micro Center for over 20 years. "My associates and I are always looking for ways to contribute and make our customers' shopping experience better. We get a lot of positive comments from our customers. They'll even call after a visit to say thank you and recognize the associate who helped them," said Layda.
"Micro Center Westmont's diverse associates are like a family. We have employees who also speak Spanish, Polish, and Urdu. People are friends, share a love for technology, look out for each other, and help each other. Micro Center Westmont is an especially enjoyable place to work, and our customers appreciate our selection, knowledgeable staff, and competitive prices."
Layda is proud that Micro Center Westmont has won three Intel national competitions and contributed the prizes to local schools. The store gave their $25,000 prize to Westmont High School a few years ago. Our store also employs college students from the community who work during summers and holidays. The next time you're in the Westmont store, stop by to say hello. Layda and her staff are excited to meet you!

Get Connected. Share. Participate.
---