The Best Computer Store in Chicago, IL
Also Serving: Evanston, Lincolnwood, Norridge, Elmwood Park
Micro Center's First Chicagoland Store
In 1996, Micro Center entered the Chicagoland area and played a part in the re-development of the Bucktown neighborhood with our store at 2645 N. Elston Avenue in the Riverfront Plaza shopping center. Micro Center ushered in a new era of computer retailing in Chicago with a much higher level of customer service and employee expertise, combined with an unmatched selection of computers, software, accessories and computer parts for building your own PC. No store in the Chicagoland area had previously offered as many computers and computer-related solutions as Micro Center.

As one Micro Center Chicago customer noted, "Being able to shop at Micro Center is a huge perk of living in Chicago if you are an electronics enthusiast. It's a great place to check out hardware and pick up last minute items you may have forgotten that are hard to find locally." The store offers an unmatched, guaranteed in-stock selection of over 25,000 products — desktops, laptops, electronics, plus everything you need for gaming — from your favorite tech brands.
---
Chicago, Illinois Computer Store
ADDRESS
2645 N Elston Ave
You're Shopping: Chicago
STORE HOURS
Mon - Sat 10 to 9, Sun 11 to 6
Questions? For answers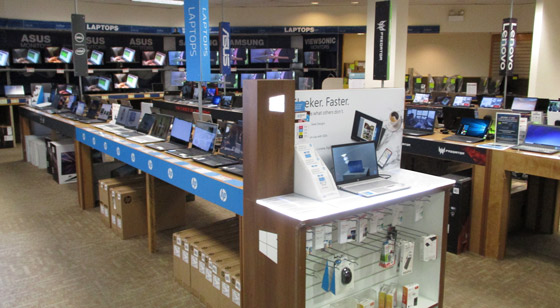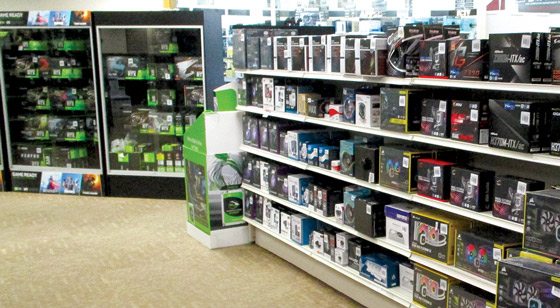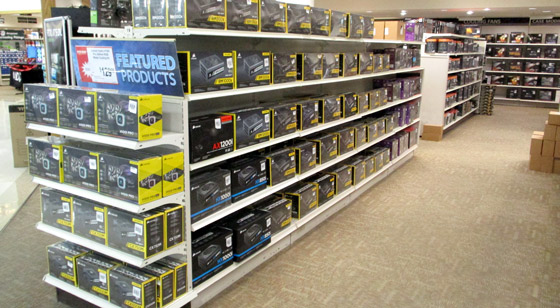 ---
This store earned 4.5 out of 5 stars
Sign Up & Save
Get premier access to our best offers, exclusive deals and more.
---
Discover. Learn. Solve. Evolve.
Micro Center associates live and breathe computers. From all-night gamers to average customers and small business owners, we want to help expand your expertise. Our Chicago store is the only destination off the Kennedy Expressway (I-90) for a build-your-own experience including the must haves: gaming keyboards, mice, and water cooling kits. Plus, you can visit our Tech Support area for one-on-one support and inspiration - no appointment needed. Our Technicians can help solve problems, offer advice and discuss every type of tech, build, component and software topic.
When your computer needs extra attention, our certified technicians are ready help with desktop and laptop repairs, virus and malware removal, data recovery, Apple repairs and much more. We also encourage customers to discuss technical support issues online in our Community Forum.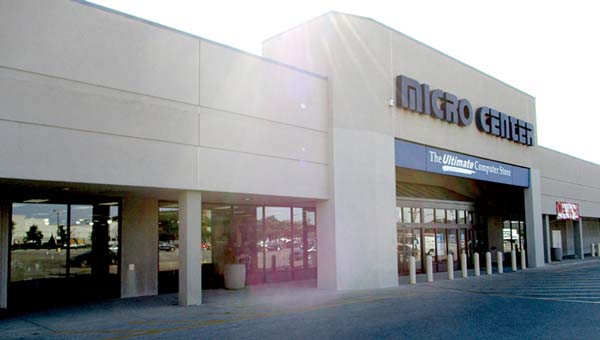 ---
Hardware Repair & Troubleshooting
Our Chicago store associates can help you with whatever repairs you may require. Our team members will take a close look at your system, give a full diagnostic test, and offer an estimated cost for how much any needed repairs may cost and we'll go from there. After finishing our diagnosis, our associates can help you out with whatever repairs that might be needed for your system. Our experts can help out with a wide range of repairs, including problems related to the system's cooling, power supply, motherboards, and more.
Not only can our team fix desktops, but we can also help with any laptop repairs–both Windows and Apple– that you may need. We can assist with any standard hardware repairs, as well as laptop-specific issues such as screen repairs and battery replacements.
Our Chicago team members can also help with recovering data from old hard drives and creating backups of the files for safekeeping. If you've recently experienced data loss or just want to back up some old files in order to prevent losing them, then visit our Chicago location today for help.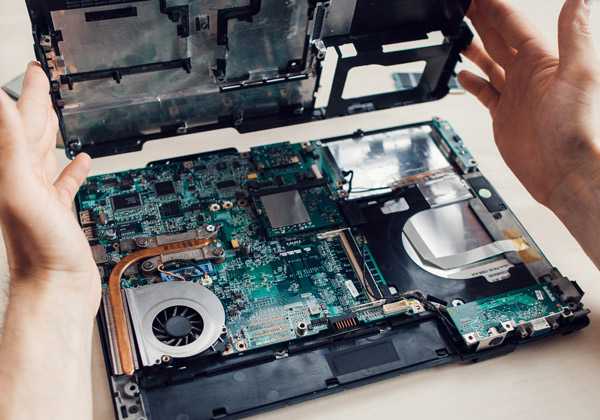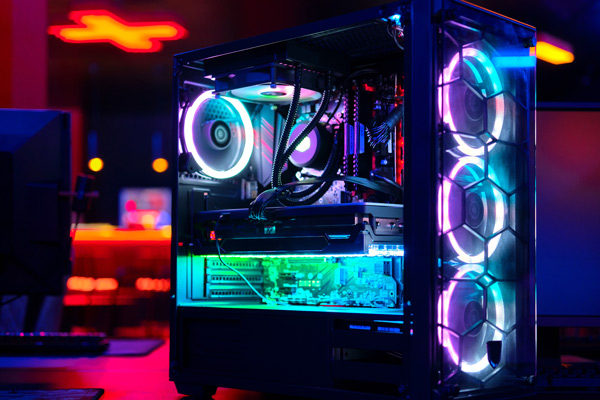 Custom PC Builds & Upgrades
Our tech experts at Micro Center Chicago can assist with your custom PC build. Located at 2645 N Elston Ave in Riverfront Plaza, our store has a staff of highly skilled tech experts that can assist with custom PC builds that you may need help with.
If you just simply provide us with the parts, our associates can handle the hard part and build your PC for you. Our Chicago location also has a huge selection of PC parts if you're still looking to purchase additional components for your new custom build. Our Chicago store can also help with simple hardware installations, such as cooling system or GPU upgrades, adding additional fans to your build, or any other upgrades that you can think of!
---

Get Connected. Share. Participate.
---