The Best Computer Store in Columbus, OH
Also Serving: Clintonville, Upper Arlington, Worthington, Dublin, Westerville, Hilliard, and New Albany
Where Micro Center Began in 1979
Though the breadth of computer products that we carry has grown exponentially to over 25,000 products, the values which have always guided Micro Center haven't changed: Be passionate about providing shoppers with an unsurpassed level of customer service and technology expertise, act with integrity, listen carefully, and treat both customers and fellow associates with empathy and dignity.
The tech enthusiasts who serve our Columbus customers have a wide range of know-how, from Gaming to Home Automation to programming and website design, System Building, Virtual Reality, and more. Our associates run the gamut of technical knowledge and are here to help!
We're proud to offer the Columbus area an unmatched selection of computers and Apple products, software, accessories and computer parts for building your own PC. Customers tell us shopping at Micro Center is like being a kid in a candy store and that our associates are like their own personal shoppers who help get them exactly what they need! At Micro Center on Bethel Road, we're looking forward to creating the same feeling of satisfaction for you!
---
Columbus, Ohio Computer Store
ADDRESS
747 Bethel Rd
You're Shopping: Columbus
STORE HOURS
Mon - Sat 10 to 9, Sun 11 to 6
Questions? For answers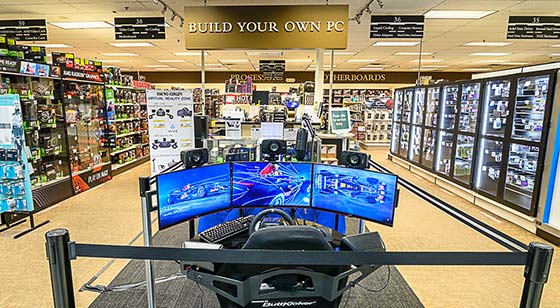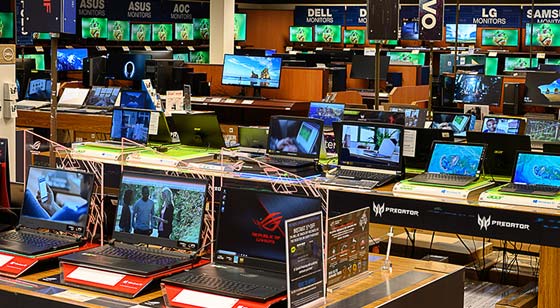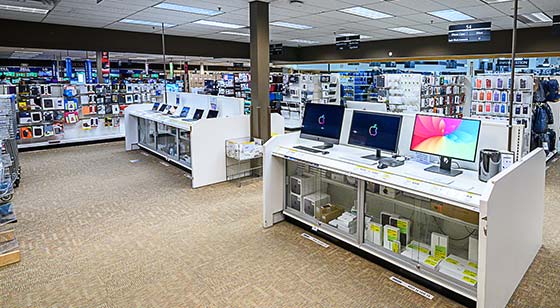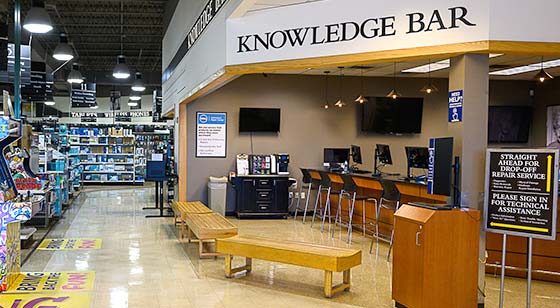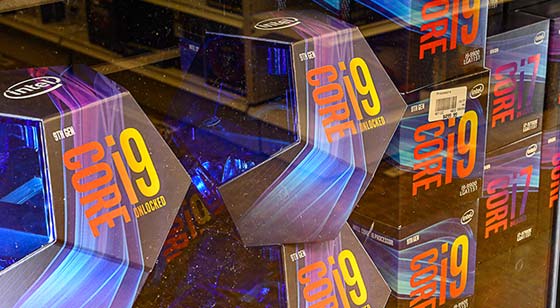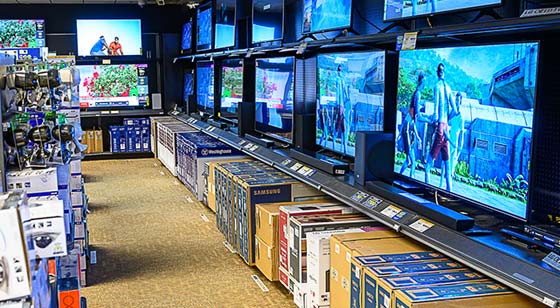 ---
This store earned 0 out of 5 stars
Sign Up & Save
Get premier access to our best offers, exclusive deals and more.
---
Discover. Learn. Solve. Evolve.
Micro Center Columbus is a blend of fun associates and customers from diverse backgrounds where you can learn everything from technology to cuisine from around the world. Our associates live and breathe this business. From all-night gamers to average customers and small business owners, we want to help expand your expertise. Our Columbus store is the only destination in central Ohio for a build-your-own experience including the must haves: gaming keyboards, mice, and headsets. Visit our in-store Knowledge Bar for one-on-one tech support services or discuss in our online Community Forum. Our Technicians can help solve problems, offer advice and discuss every type of tech, build, component and software topic.
When your computer needs extra attention, our certified technicians are ready help with desktop and laptop repairs, virus and malware removal, data recovery, Apple repairs and much more.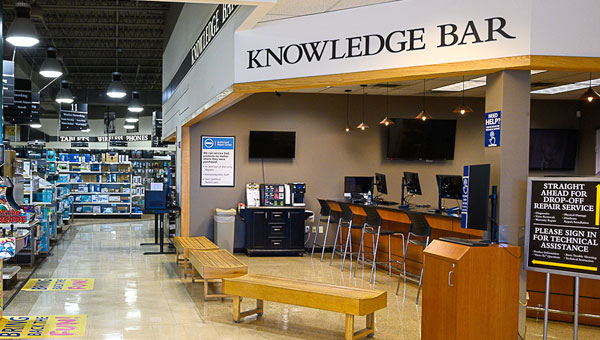 ---
Hardware Repair, Computer Diagnostics, & Data Recovery
Our store experts in Micro Center Columbus can assist with offering diagnostics and troubleshooting for your system. Our associates will take a close look at your computer, give it a full diagnostic, and find what the problem is through a series of troubleshooting tests.Our Columbus team can help with all sorts of repairs ranging from firmware-based issues to overheated systems or motherboard problems.
Not only do we repair desktops, but we can also assist with Windows and Apple laptop repairs as well. Our team of experts are fully trained and authorized to repair Apple products ranging from MacBook Pros to iMac computers, and can help with fixing any laptop problems including faulty batteries, broken or scratched screens, and more.
Few things are worse than losing your computer's data – work documents, personal videos, or pictures of loved ones are irreplaceable, so the idea of losing those files forever is a terrible thought. And yet, this happens all too frequently. If you've recently fallen victim to a failing hard drive, our associates at Micro Center Columbus can help recover any lost files from your hard drives or create backups to prevent future loss of personal data.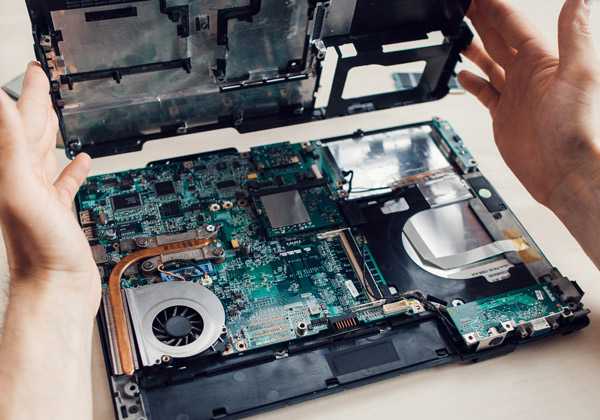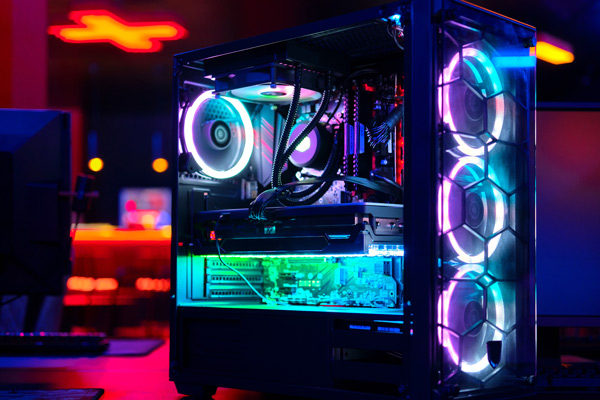 Custom PC Builds & Upgrades
If you're looking for some help with building your next PC, then you should look no further than Micro Center, the best computer store in all of Columbus. Located at 747 Bethel Rd, Columbus, OH in Olentangy Plaza, our store experts can assist with all of your PC building needs.
With a wide array of PC parts for sale at our store, we're sure that you'll be able to find all of the components necessary for your next build. And understand that custom PC builds can be confusing and not always straightforward, so you can hire us to handle the building process instead. Our Columbus associates can also help with any PC upgrades that might be needed.
---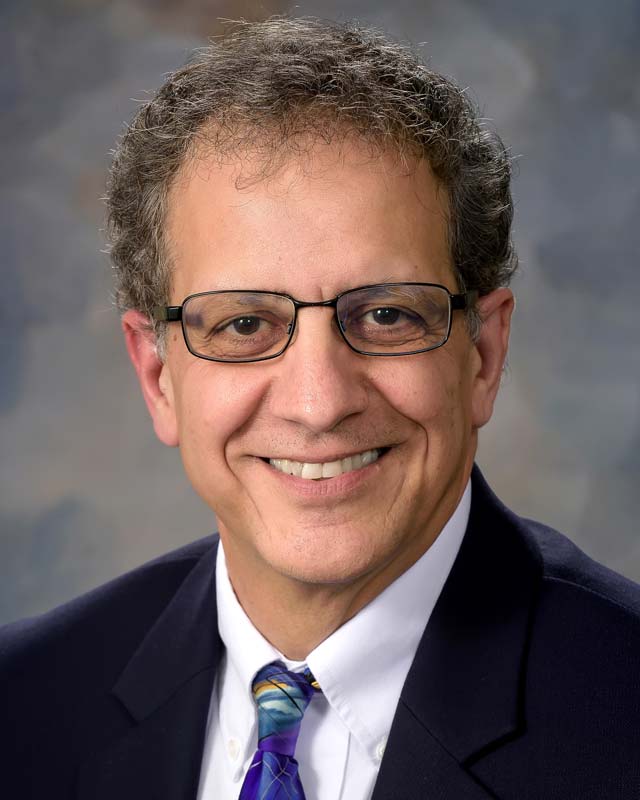 Meet Your Manager, Tom Welsh
Tom grew up in southwest Pennsylvania about sixty miles south of Pittsburgh. After graduating from Westminster College, Tom worked at his fraternity's national headquarters in Columbus, OH for 3 years before joining Micro Center in 1986. Micro Center has given Tom the opportunity to share his passion and interest in self-development along with his desire to develop others. Focused on customer service and the desire to be the best version of yourself that you can be, Micro Center's values and principles coincide with Tom's!

Sports and fitness have always been important to Tom. He has completed 3 marathons, several triathlons and continues to enjoy cycling and running. What you might not guess, Tom is also a professional photographer and has been recognized a number of times in the photography organizations to which he belongs. Tom frequently teaches when Photography Clinics are offered at the Columbus Micro Center.

Get Connected. Share. Participate.
---