The Best Computer Store in Brentwood, MO
Also Serving: Clayton, Creve Coeur, Des Peres, Kirkwood, Manchester, and University City
Micro Center Brings Unmatched Selection
Located just southeast of I-64 off S. Brentwood Boulevard on Eager Road, Micro Center Brentwood has been a major tenant at Brentwood Promenade since the store was built in 2009. We're proud to offer the St. Louis area an unmatched selection of over 25,000 products — desktops and Apple products, software, accessories and computer parts for building your own PC — from your favorite tech brands. Not only will you like our surprisingly low Internet prices, but you'll be welcomed by our knowledgeable store associates who are eager to help you solve that lingering technology problem, complete your new DIY PC build or just chat with you about your next Maker project. Come by today to experience what makes our Brentwood location the unrivaled source for computers, computer-related solutions and technical expertise in the St. Louis area. We look forward to greeting you!
---
Brentwood, Missouri Computer Store
ADDRESS
87 Brentwood Promenade Ct
You're Shopping: Brentwood
STORE HOURS
Mon 9 to 9, Tue 8 to 9, Wed - Sat 9 to 9, Sun 10 to 7
Questions? For answers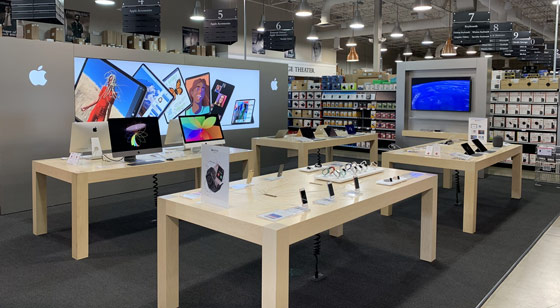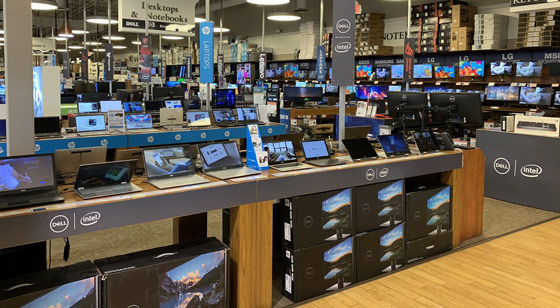 ---
This store earned 4.5 out of 5 stars
Sign Up & Save
Get premier access to our best offers, exclusive deals and more.
---
Discover. Learn. Solve. Evolve.
At Micro Center Brentwood, our diverse mix of associates live and breathe computers. From all-night gamers to average customers and small business owners, we want to help expand your expertise. Our Brentwood store is the only destination in the St. Louis area for a build-your-own experience including the must haves: gaming keyboards, mice, and an unmatched selection of water cooling kits. Visit our in-store Knowledge Bar for one-on-one tech support services or discuss in our online Community Forum. Our Technicians can help solve problems, offer advice and discuss every type of tech, build, component and software topic.
When your computer needs extra attention, our certified technicians are ready help with desktop and laptop repairs, virus and malware removal, data recovery, Apple repairs and much more.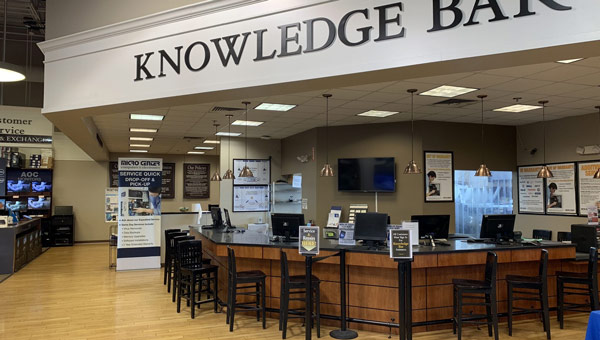 ---
Hardware Repair, Computer Diagnostics, & Data Recovery
Experiencing trouble with your PC? No worries, our store experts can assist with computer diagnostics and troubleshooting. Our experts here in Brentwood will take a closer look at your computer, give it a full diagnostic, and find what the problem is with your system. Whether you own a desktop computer or a laptop, our professionals can work hard to fix your system and restore it to its proper working condition. We can also assist with fixing or replacing broken screens, old or faulty batteries, and more for both Windows and Apple brand laptops.
Our associates can also help with data recovery and data backups to help recover any lost files from your hard drives. If recently lost personal files due to a corrupted or broken hard drive, our team can help to replace your hard drive, recover your lost data, or create backups in order to prevent future loss of your personal data.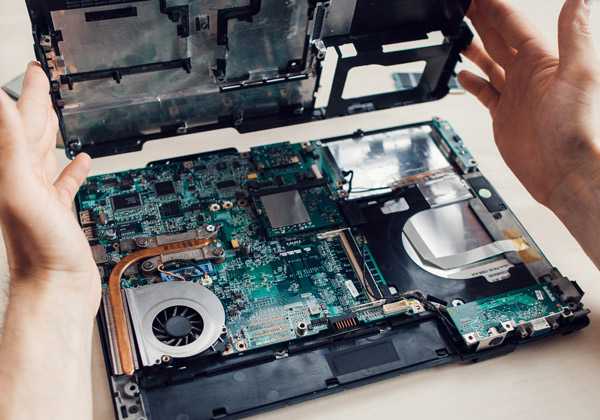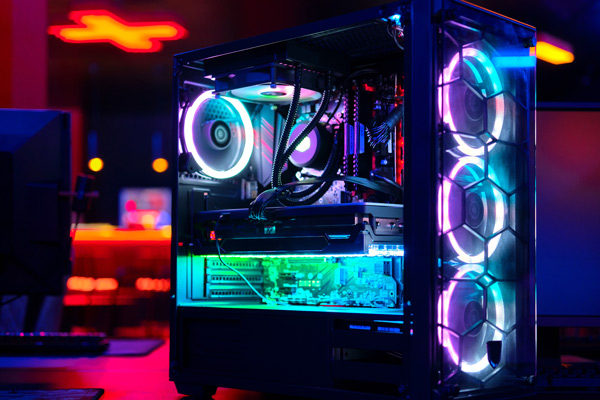 Custom PC Builds & Upgrades
Those looking for help with their next custom PC build should look no further than Micro Center, the best computer store in all of Brentwood. Located at 87 Brentwood Promenade Ct in The Promenade shopping center, our store is home to tech experts that can assist with all of your PC building needs, right down to complete builds from start to end.
Our Brentwood location also features a large variety of PC parts, so you should be able to find everything you need to build the perfect custom PC build! Our PC experts here in Brentwood, Missouri can also help with any PC upgrades that you need. We can help out with everything ranging from mounting a new CPU cooler, upgrading RAM sticks, to just about anything else you could possibly think of. With fast and affordable rates, Micro Center is the best option in the area for any hardware installation assistance.

Get Connected. Share. Participate.
---