The Best Computer Store in Westbury, NY
Also Serving: Garden City, Salisbury, Eisenhower Park, East Meadow, Hempstead, Hicksville, Westbury South
Micro Center's First New York Store!
Way back in 1998, Micro Center planted its flag in Westbury, NY by opening what would become the first of our five stores in the New York area. Micro Center Westbury ushered in a new era of computer retailing on Long Island with a much higher level of customer service and employee expertise, combined with an unmatched selection of computers, electronics, software, accessories and computer parts for building your own PC. No store in the New York area had previously offered as many computers and computer-related solutions as Micro Center.

Today, shopping at Micro Center Westbury is even more fun. The store incorporates all of Micro Center's latest store design enhancements along with our unmatched, guaranteed in-stock selection of over 25,000 products — desktops, laptops, computer parts and electronics — from your favorite tech brands. Westbury's shopping environment is wide open and inviting with a Do-it-Yourself area for Makers, more spacious departments for Apple, printers and televisions, and Micro Center's first mobile accessories department. As one Micro Center Westbury customer put it, "For a tech-savvy geek like myself, it's nice to have a place to call a home away from home…I love going there every chance I get."
---
Westbury, New York Computer Store
ADDRESS
655 Merrick Ave
You're Shopping: Shippable Items
STORE HOURS
Mon - Sat 10 to 9, Sun 11 to 6
Questions? For answers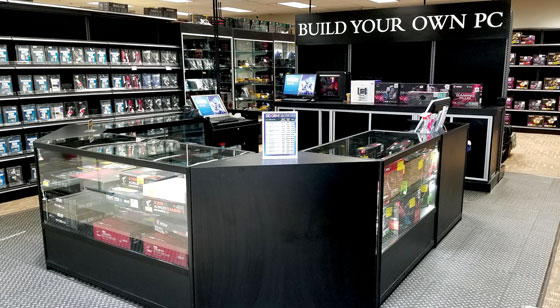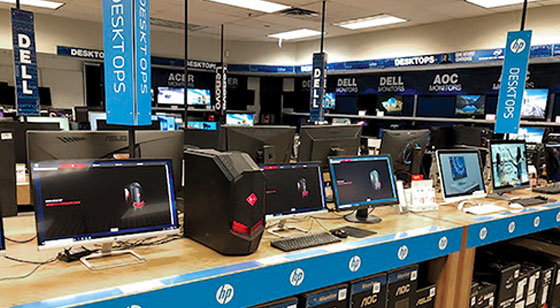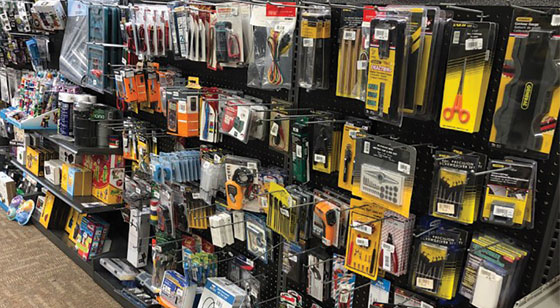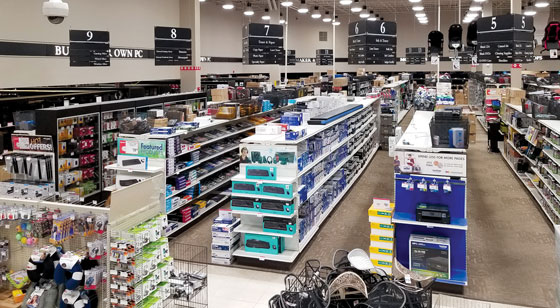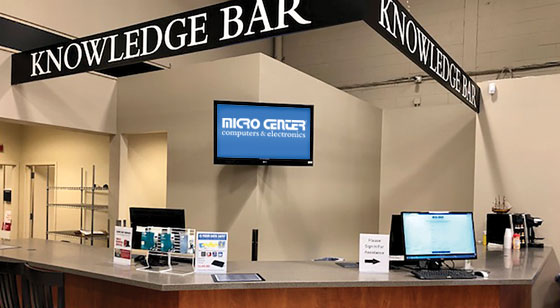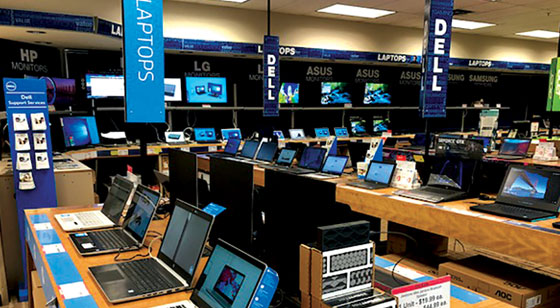 ---
This store earned 4.5 out of 5 stars
Sign Up & Save
Get premier access to our best offers, exclusive deals and more.
---
Discover. Learn. Solve. Evolve.
Our associates live and breathe this business. From all-night gamers to average customers and small business owners, we want to help expand your expertise. Our Westbury store is the only destination on Long Island for a build-your-own experience including the must haves: gaming keyboard, mice and headsets. Visit our in-store Knowledge Bar for one-on-one tech support services or discuss in our online Community Forum. Our Technicians can help solve problems, offer advice and discuss every type of tech, build, component and software topic.
Plus, when your computer needs extra attention, our certified technicians are ready help with computer repairs, virus and malware removal, data recovery, Apple repairs and much more.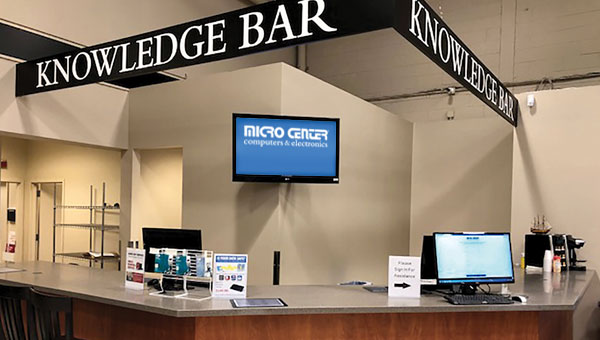 ---
System Repairs & Troubleshooting
If your system is experiencing problems, then consider taking it into Micro Center's Westbury location. Our team members will help by troubleshooting your desktop or laptop and find the root of your system's issues. We'll then help by offering any necessary repairs, ranging from overheating motherboards, to damaged power supplies, and more. Our store associates are also highly skilled at repairing both Windows and Apple laptops, and are able to fix laptop-specific problems like damaged batteries and cracked screens.
If you've recently lost data due to a damaged hard drive, then take it into our Westbury location – we can recover lost data from old or damaged hard drives, and then create backups of your files in order to prevent lost data in the future.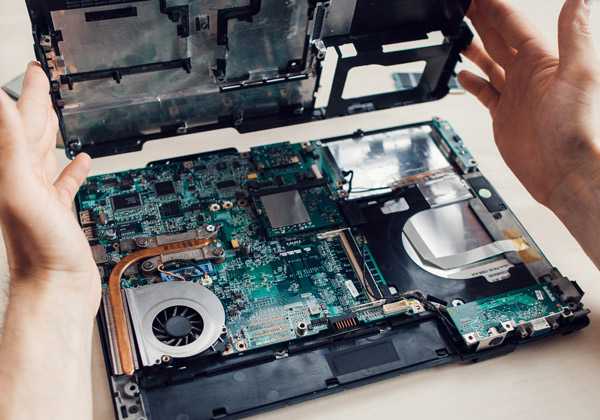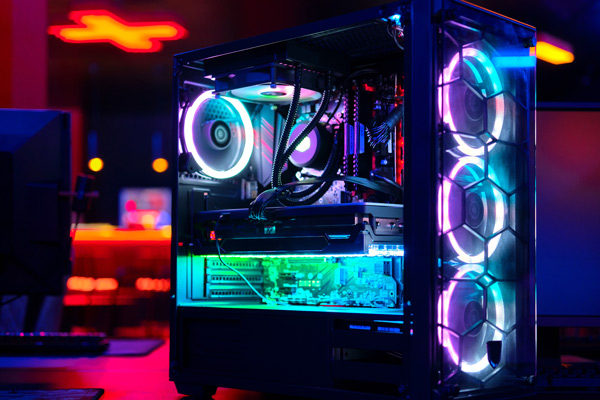 Custom PC Builds & Upgrades
Our Westbury store associates are highly experienced with PC upgrades and can help you with any that you may want for your system, such as installing a new graphics card, swapping out old RAM storage, upgrading to a water cooling unit, and more.
Our associates are also happy to help with full custom PC builds as well – we'll perform a full system build from the ground up and eliminate all of the hard work on your end. Micro Center's Westbury store – located at 655 Merrick Ave – has a talented team of PC specialists that can help out with any of your computer-related needs, and at an affordable rate.
---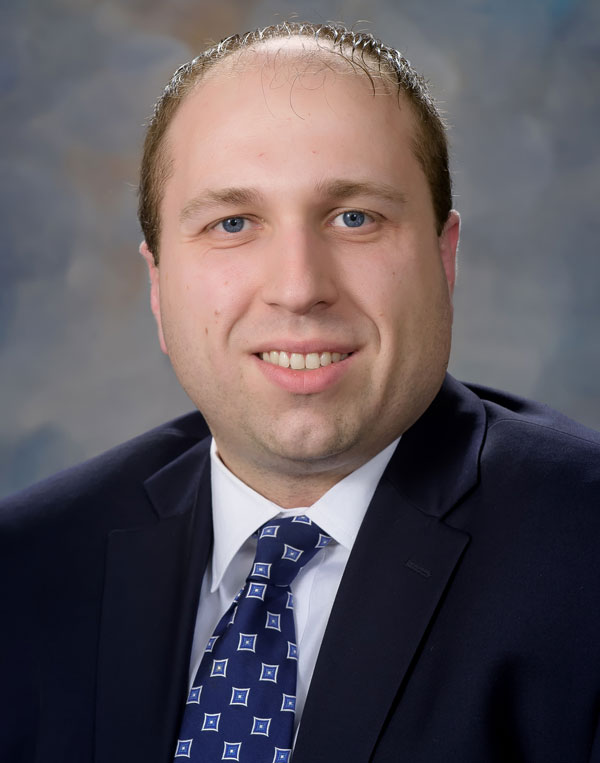 Meet Your Manager, Scott Miller
Scott, a native New Yorker, has been a leader at Micro Center since 2015. Scott's greatest passion as store manager is taking care of all of our customers' needs as they navigate the world of electronics. Scott looks forward to meeting new people and exceeding their expectations when it comes to their shopping experience.

When he's not spending time at work, Scott enjoys going to conventions, such as the Long Island Retro Gaming Convention. He is very big into retro video games, and currently owns classic gaming devices including a Coleco Vision, original Nintendo, and Atari. Scott currently collects all types of retro gaming. As someone who has lived all of his life in the New York area, Scott is big into the Yankees and the NY Giants.

Get Connected. Share. Participate.
---