The Best Computer Store in Cambridge, MA
Also Serving: Somerville, Back Bay, Allston, and Brighton
A Shopping Experience with an Unrivaled Selection
Since Micro Center opened our Cambridge store back in 1995, we've been providing the Boston area with an unmatched tech shopping experience and unrivaled selection.
As one customer put it, "It's the best computer/tech store in the Boston and Cambridge area. Not only do they have great selection of computers, but also a huge assortment of computer parts and tools to repair or build your own rig from scratch. They also have lots of high end hardware and even a big Arduino and Raspberry Pi section. I highly recommend Micro Center!"
At Micro Center on Memorial Drive, we're proud to offer the Boston and Cambridge community a huge selection of computers, Apple products, software, accessories and computer parts for building your own PC – over 25,000 products!
---
Cambridge, Massachusetts Computer Store
ADDRESS
730 Memorial Dr
You're Shopping: Brooklyn
STORE HOURS
Mon - Sat 9 to 9, Sun 10 to 7
Questions? For answers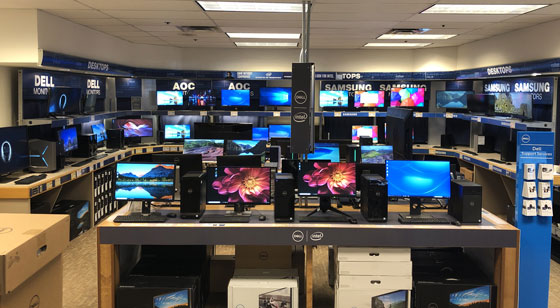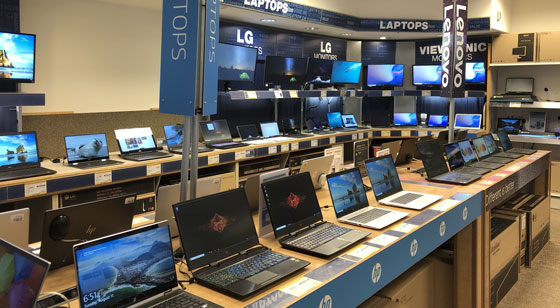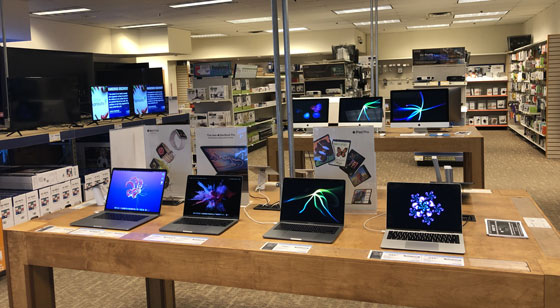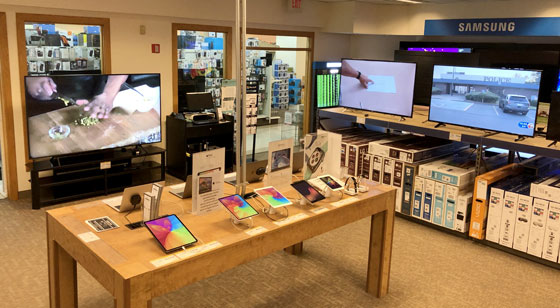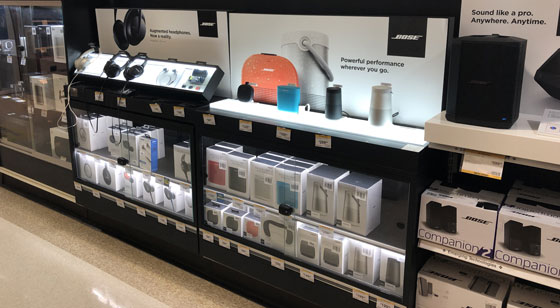 ---
This store earned 4.5 out of 5 stars
Sign Up & Save
Get premier access to our best offers, exclusive deals and more.
---
Discover. Learn. Solve. Evolve.
Micro Center Cambridge draws diverse customers from Harvard, MIT and throughout the Boston area. In fact, on a nearly daily basis, we attract tech enthusiasts who have traveled from New Hampshire, Maine, Rhode Island and Connecticut, as well as western Massachusetts.
When you visit Micro Center Cambridge, you'll find engaging associates and customers whose expertise extends from technology to gaming to sports and who can even give advice on the best of the diverse cuisines Boston has to offer. We serve customers at every level of computer knowledge and want to help expand your skill set. Our Cambridge store is the only destination in the Boston area for a build-your-own experience including the must haves: gaming keyboards, mice, and water cooling kits. Plus, you can receive one-on-one tech support and inspiration - no appointment needed. Our Technicians can help solve problems, offer advice and discuss every type of tech, build, component and software topic.
When your computer needs extra attention, our certified technicians are ready help with desktop and laptop repairs, virus and malware removal, data recovery, Apple repairs and much more. We also encourage customers to discuss technical support issues online in our Community Forum.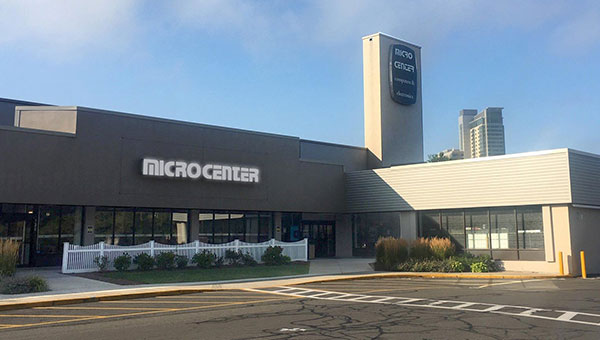 ---
Hardware Repair & Troubleshooting
Have trouble with your desktop or laptop computer? No need to worry – our in-store experts can help you with whatever issues you may be experiencing with your PC. Our associates at our Cambridge location will take a close look at your system, give a full diagnostic, and perform a series of tests in order to get to the root of the problem.
After finishing our diagnosis, our associates can assist with whatever repairs may be needed for your system. Our Cambridge experts can help with a wide range of repairs, including problems related to the system's cooling, power supply and motherboards, or laptop-specific repairs like battery replacements and fixing broken screens.
Our associates at Micro Center Cambridge also have the ability to recover data from old hard drives and create backups of the files for safekeeping. If you've recently experienced this or just want to back up your current files to prevent losing them in the future, then visit our Cambridge location today for help.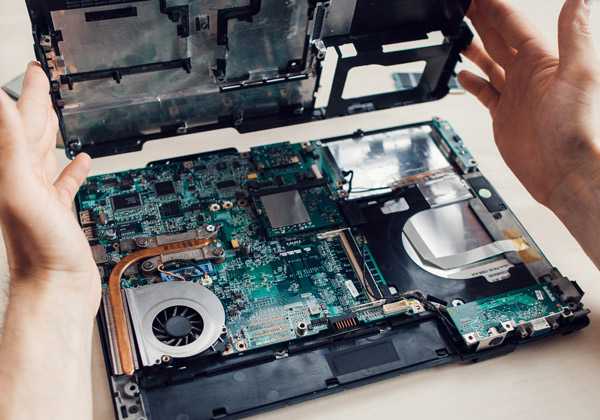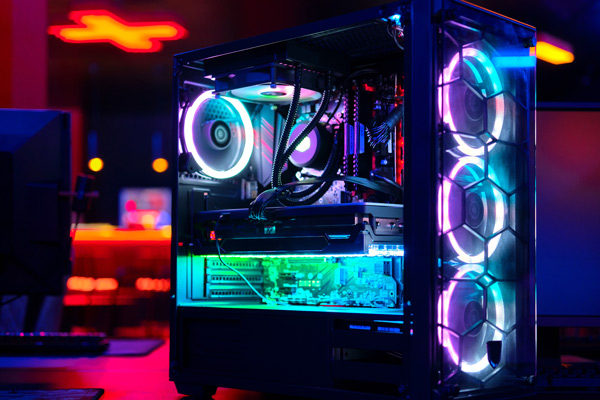 Custom PC Builds & Upgrades
Here at Micro Center's Cambridge location, our team of tech experts can help with your custom PC build. Located at 730 Memorial Drive in the Memorial Plaza, our store is home to highly skilled PC workers that will assist with new PC builds, from beginning to end. We can help by walking you through each and every step of the PC building process, in order to ensure your new build is absolutely flawless.
In addition to offering full PC building assistance, our Cambridge store can also help with simple hardware installations and upgrades. Just ordered a new graphics card but need help with replacing the old card? No problem! How about swapping out your old CPU cooler with a new liquid cooler? We can handle that too!
---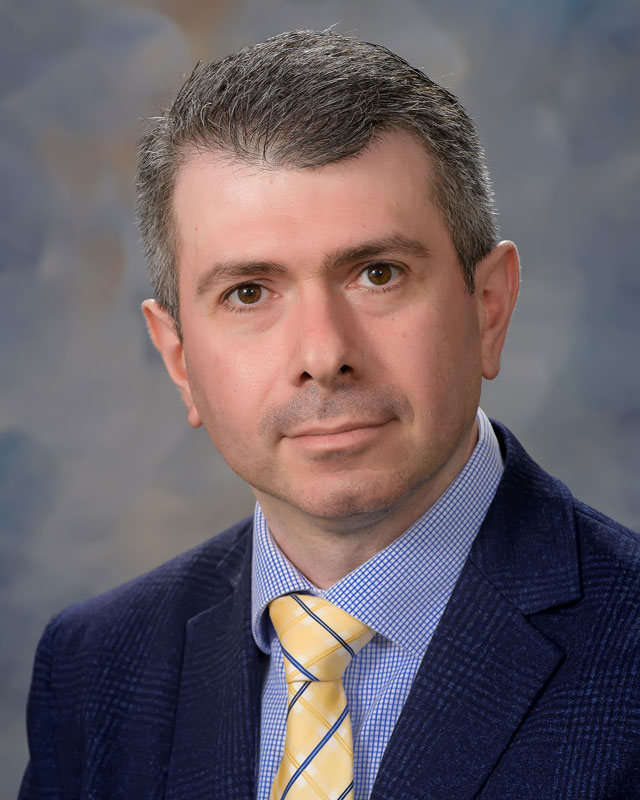 Meet Your Manager, Arsen Askaryan
Arsen has been a loyal Boston transplant and Patriots fan since moving here in 1994. He's been a leader at Micro Center since the Cambridge store opened its doors in 1995 and general manager since 2008. "In survey after survey, our customers rave about our people – their willingness to help and their knowledge. Our product selection is unparalleled and our service is awesome. Our service department, which Micro Center has ranked #1 for three years straight, has received tons of accolades from the customers who appreciate the attention to details and expediency with which work orders are completed."
"Working at Micro Center Cambridge is an awesome experience where associates truly enjoy technology, each other's company, and our customers. We have both customers and associates who experienced when our store opened in 1995. Comradery and trust built up over the years combined with internet pricing and immediate availability of over 25,000 products sets Micro Center Cambridge completely apart from big box stores or online shopping."
At home, Arsen and his wife enjoy parenting their three kids. Their family is often amused by their comical and outgoing Green Cheeked Conure from South America. Say hello to Arsen when you visit Micro Center Cambridge. He's looking forward to meeting you!

Get Connected. Share. Participate.
---