BRING YOUR IDEAS TO LIFE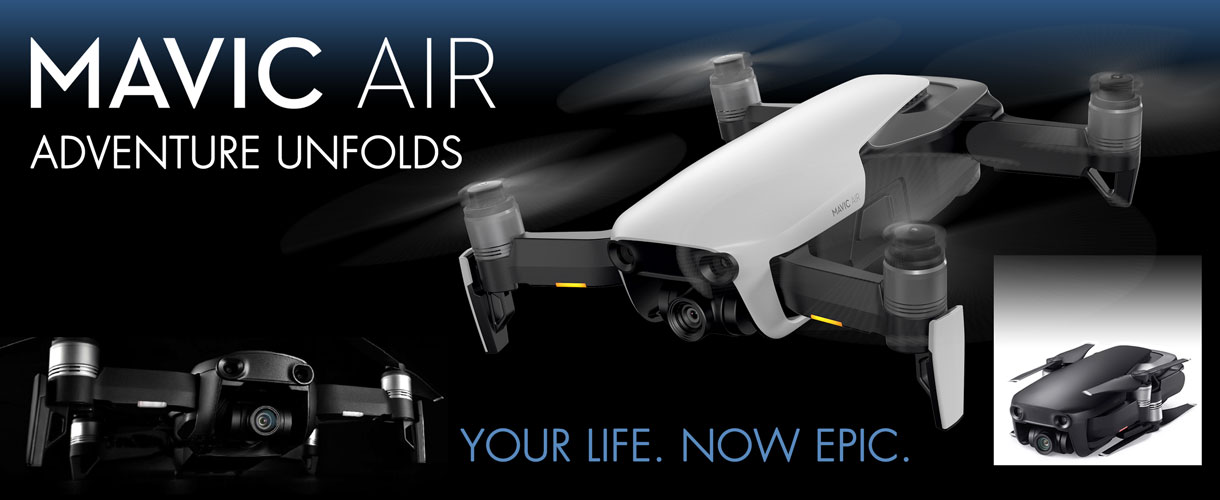 Introducing the Mavic Pro Air
DJI MAVIC AIR - THE MOST VERSATILE DJI DRONE YET
The MAVIC AIR was built to go wherever adventure takes you. Inheriting the best of the Mavic series, this ultraportable and foldable drone features high-end flight performance and functionality for limitless exploration.
SHOP NOW >




SPARK
This palm-sized mini drone is packed with DJI's distinct features and technologies. Facial recognition launches it from your hand. Command it with gestures, or your mobile device. Its 12MP high-performance camera captures your world using multiple shooting modes for perfect shots. Steady and maneuverable, Spark flies easily, following you or guided by GPS.
PHANTOM 4 PRO
The sturdy and light-weight Phantom 4 Pro is aerodynamically designed to minimize buffeting in strong winds keeping its movements predictable and precise. Built-in multi-directional obstacle sensing and avoidance, and a remote controller with built-in screen, and features like Tap Fly, Gesture Mode, and Return To Home make the Phantom easy to control and fly.
MAVIC Pro
Compact and powerful, yet highly sophisticated, the Mavic Pro is a high-performance drone with exceptional features. Its 4K camera, pocket remote with a 4.3 mile range, full HD video streaming, and flight autonomy make it a powerful tool in your hands. Precision hovering and up to 27 minutes of flight time under optimum conditions lets you do more, see more with the Mavic Pro.