The Best Computer Store in Denver, CO
Also Serving: Piney Creek, Centennial, Greenwood Village, Sullivan
Experience Micro Center in the Denver Tech Center
In 1999, Micro Center opened our first Colorado store in the Denver Tech Center area. Located just north of I-225 off South Tamarac Street at 8000 East Quincy Avenue, Micro Center transformed computer retailing in Denver with a much higher level of customer service and employee expertise, combined with an unmatched selection of computers, electronics, software, accessories and computer parts for building your own PC. No store in the Denver area had previously offered as many computers and computer-related solutions as Micro Center.
Today, shopping at Micro Center Denver is even more rewarding. The store incorporates all of Micro Center's latest store design enhancements along with our unmatched, guaranteed in-stock selection of over 25,000 products—desktops, laptops, Apple and gaming—from your favorite tech brands. Denver's shopping environment is wide open and inviting with a Do-it-Yourself area for Makers, more spacious departments for Apple, printers and TV electronics, plus a new mobile accessories department. Come by today to experience what makes our Denver Tech Center location the unrivaled source for computers, computer-related solutions and technical expertise in the Denver area. We look forward to greeting you!
---
Denver, Colorado Computer Store
ADDRESS
8000 E Quincy Ave
You're Shopping: Denver
STORE HOURS
Mon - Sat 10 to 9, Sun 11 to 6
Questions? For answers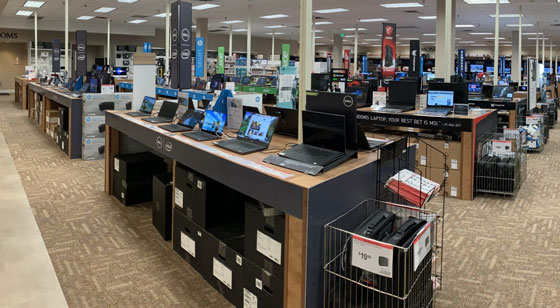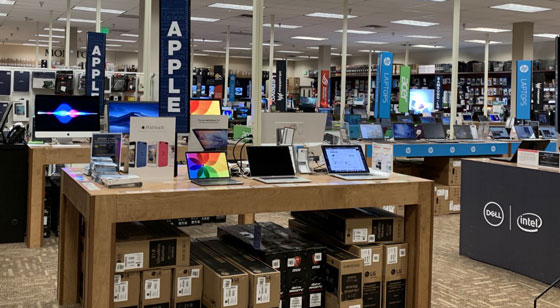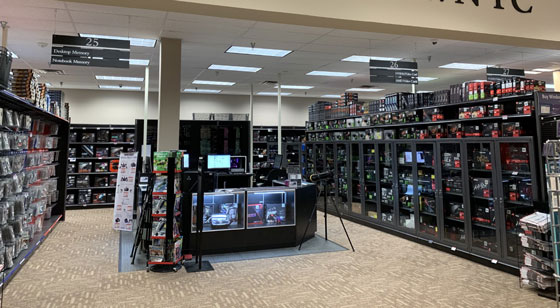 ---
This store earned 4.5 out of 5 stars
Sign Up & Save
Get premier access to our best offers, exclusive deals and more.
---
Discover. Learn. Solve. Evolve.
At Micro Center, we want to help expand your expertise with technology by answering questions and encouraging you to create something new and valuable. Visit our in-store Knowledge Bar for one-on-one tech support services or discuss in out online Community Forum. Our Technicians can help solve problems, offer advice and converse on every type of tech, build, component and software topic.
Plus, when your computer needs extra attention, our certified technicians are ready help with computer repairs, virus and malware removal, data recovery, Apple repairs and much more.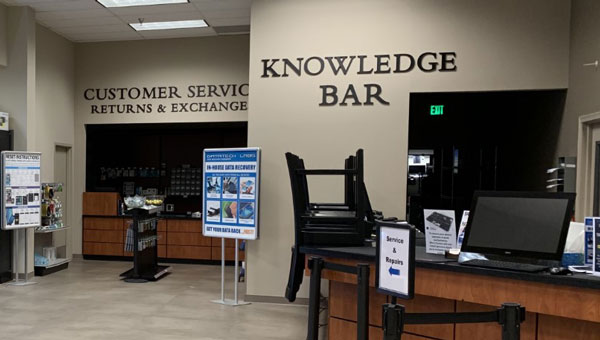 ---
Hardware Repair, Diagnostic Tests, & Data Recovery
If your PC has been experiencing any issues, our experts can assist with any maintenance work that it may need. If you take your system into our Denver location, our experts will first help by performing a full diagnostic of your computer, test it for any issues, and identify the root of the problem. We can help with fixing everything ranging from overheating to screen freezing, to recovering lost data from damaged or corrupted hard drives.
Micro Center's Denver location can also help with repairing laptops, with our services including battery repair or replacements, replacing or cleaning old screens, and more. We can help out with both Windows and Apple laptops, with our services priced competitively. Our team is also equipped to help with data recovery and data backups. Schedule an appointment and will be able to help!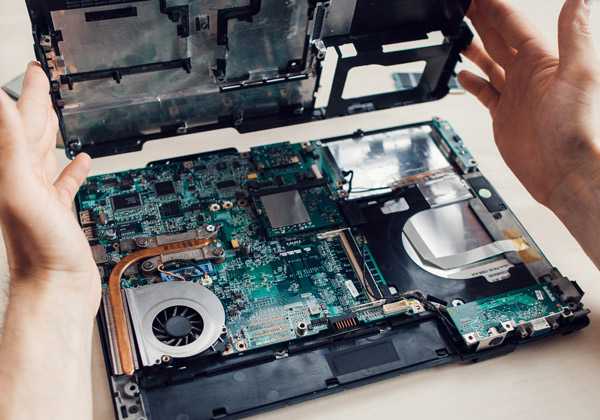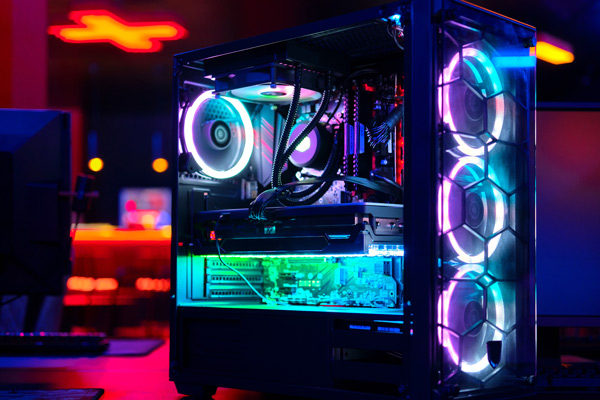 Custom PC Builds & Upgrades
Upgrading your system can be both incredibly time consuming and tiresome. Luckily, Micro Center's Denver location can help take care of any PC upgrades that you need. Just provide our experts with your computer and the desired parts that you're in need of installing, and we'll take care of the rest! Our PC experts can also help out with full custom PC builds as well – if you lack the experience or simply the time and energy to build your new system from scratch, we can do the work for you!
Micro Center's Denver location – located at 8000 E Quincy Ave —the best computer stores in the area, with dedicated experts that can help to deliver fast and reliable service at a fair price. Whether you need to upgrade a few PC components or need an entire system built from scratch, we can help. Our store is also home to a vast array of computer components, so you're sure to find the perfect parts for your next custom build or upgrade.
---
Meet Your Manager, Aaron Nolte
Aaron, who moved to Colorado in 2014 from the Midwest to become store manager, has been a leader at Micro Center since 2004. Micro Center's culture strives to be the best computer store in the world and provide people with an exceptional customer experience. This differentiated experience for our customers is vital in today's retail/online environment.
Micro Center has been passionate about delivering a great customer experience to Denver tech consumers for over 20 years. Where else can you go to see the newest hardware, remarkable new accessories, receive top notch customer service, all while speaking with another knowledgeable tech enthusiast?
Aaron's days are most rewarding when he engages customers to help them solve their problems or enhance their lives with the newest technology, while being a supportive part of his employees' success as they pursue their passions. When you visit our team in Denver, be sure to ask for Aaron. He would appreciate the opportunity to speak with you and ensure you're having a great experience in our store!

Get Connected. Share. Participate.
---