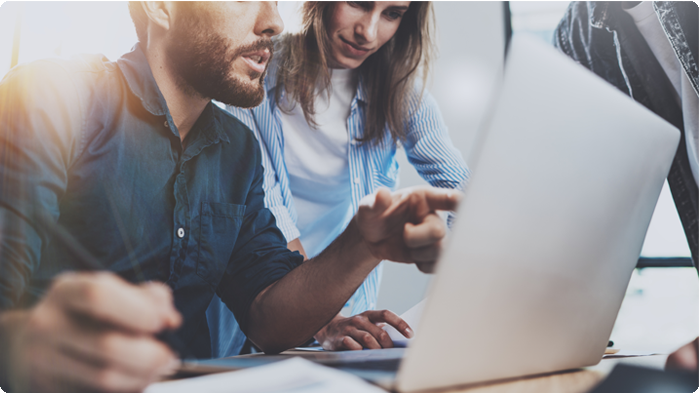 Our Service Offerings
Our OEM and A+ Certified Technicians can help with any computer repair or service need. Repairs are completed in each store, giving you peace of mind and a quick turnaround. Walk-ins are welcome at any one of our 25 locations, or schedule a service appointment.
REPAIR
Let's Get Your Computer Fixed
Computer repair can be complicated, but you don't have to go through it alone. At Micro Center, we have over 40 years of experience in the industry and a team of expert technicians ready to help you with any computer problem you may be facing. From broken screens to malfunctioning components, we have the tools and expertise to diagnose and solve the issue. You can trust us to provide fast and effective computer repair services to get your device up and running in no time.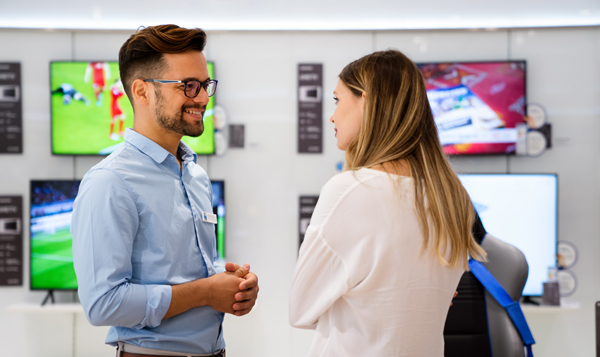 Computer Diagnostics, Testing & Troubleshooting
Having trouble with your computer? If it's not powering on or working correctly, don't worry. Our experienced technicians can help troubleshoot the issue and determine the best solution to fix your device. Contact us today to schedule an appointment for expert assistance with any computer problem you may be facing.
LEARN MORE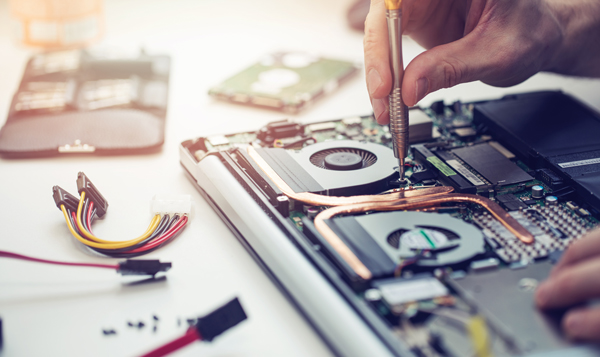 Computer Hardware Repair
If you're experiencing a cracked laptop screen, non-spinning fans, or a faulty graphics card, our expert technicians can help! Schedule an appointment today and visit any of our convenient locations for a thorough examination and professional repair services.
LEARN MORE
Compare Service Offerings
Not sure which service is right for you? No problem, we have a variety of service offerings available depending on your situation.

BUILD
Same Day Custom PC Build Services
Looking to build a custom PC but overwhelmed by all of the options and complications of building yourself? Whether it's a top tier gaming PC, video or photo editing machine, or a workstation, pick your parts and our expert technicians can build the PC of your dreams for you. Order within 4 hours of close and it can be ready for pickup same day!
LEARN MORE
GET STARTED
HOW IT WORKS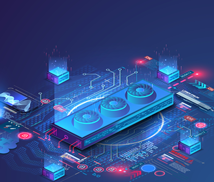 Select Your Parts
Use Micro Center's Custom PC Builder tool to select the components you want for your build.

Browse through a huge selection of parts in stock, with compatibility filters to ensure everything works together seamlessly

Want to skip the assembly process? Add Pro Assembly and let Micro Center's techs build it for you.
GET STARTED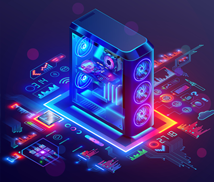 Confirm Your Build
Once you've selected your parts, add Pro Assembly to your order to have Micro Center's techs build it for you.

Choose from Tier 1-3 air or AIO cooled builds, or go all-out with Tier 4 and 5 builds featuring custom soft or hard tubed water-cooling.

Relax and let Micro Center's techs work their magic on your build.
LEARN MORE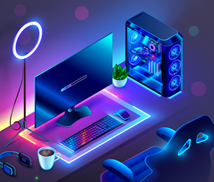 Pickup Your Build In-Store
After your build is complete, wait for a confirmation email from Micro Center letting you know it's ready to be picked up.

Head to your local Micro Center store to pick up your build. Don't forget to submit your build to our Build Showcase!

With Micro Center's Custom PC Build services, building your dream PC has never been easier
Build Showcase

DATA BACKUP & RECOVERY
Peace of Mind For All of Your Devices
At Micro Center, we offer Data Backup & Recovery Services to help protect your files from data loss. Whether you need assistance backing up your files or you need to recover data from a broken device, our expert technicians are here to help.
LEARN MORE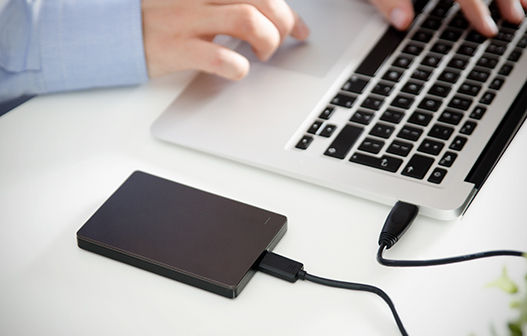 UPGRADE
Upgrading Your Computer Has Never Been Easier
Taking Care of Your PC
If your computer needs more storage, memory, or the latest graphics card, Micro Center offers Computer Hardware Installation services. Our expert technicians can help you pick the right parts and install them for you, so your machine can run smoothly and efficiently. Visit any of our locations to upgrade your computer hardware today.
See all

SUPPORT
Computer Software Support
We Are Here to Help You
If your computer has viruses, needs a tune-up, or you're having trouble setting up your email, Micro Center can help. Our expert technicians can assist you with these issues and more.
See all

ESET VIRUS PROTECTION
Security made simple with ESET Antivirus
ESET Antivirus makes securing your digital life easy and hassle-free by providing simple and intuitive software that offers comprehensive protection against malware, viruses, and other online threats.
LEARN MORE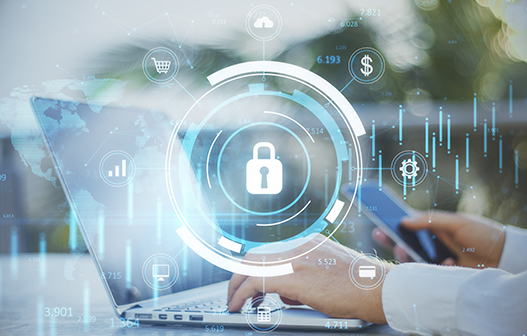 MICRO CENTER FREE CONSULTATION
Get the help you need, right when you need it for FREE
LEARN MORE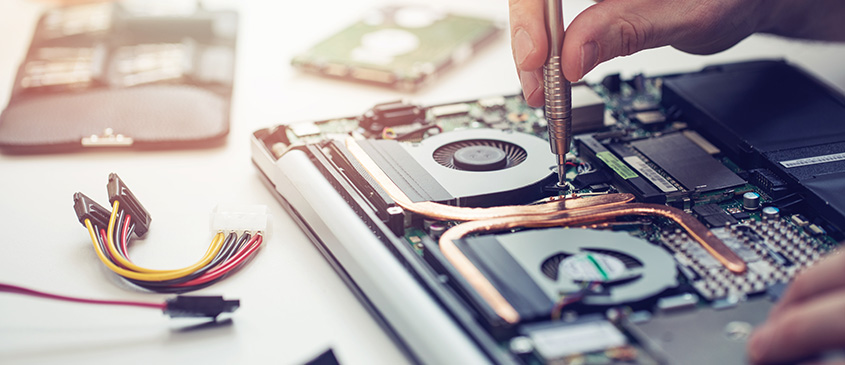 Support & Repair Frequently Asked Questions
We know you might have some questions about your computer service or repair, so we've put together a list of commonly asked questions to help make things easier for you.
MOST COMMONLY ASKED
Do I need an appointment for a service or repair?
You don't need an appointment for a repair at the Micro Center Knowledge Bar. Walk-ins are welcome, and you'll be assisted by a knowledgeable technician who can help diagnose and fix your issue. However, if you want to avoid any potential wait times, you can schedule an appointment online ahead of time. Same-day appointments are also available for urgent repairs. Don't hesitate to stop by the Knowledge Bar, our team is ready to help you!
How long will it take to get my computer or laptop serviced?
Computer repair times vary depending on the type of repair needed, but many services can be completed on the same day. When you arrive for your appointment or walk-in, a technician will assess your computer's issues and give you an estimate of how long the repair process will take The technician will keep you informed throughout the process, so feel free to ask for updates if you have any concerns or questions about the status of your repair.
What types of computer repair services does Micro Center offer?
Micro Center offers a wide range of computer repair services, including virus and malware removal, operating system and software installation, hardware repair and replacement, data backup and recovery, and more. We also offer upgrade and hardware installation services as well as custom PC build services.
What is included in the Free Consultation?
Micro Center offers a free consultation with an expert technician for those experiencing issues with their computer. During the consultation, our staff will perform a visual inspection and basic troubleshooting to better understand the nature of the issue. Based on the findings, we will recommend next steps such as running a comprehensive diagnostic. However, repairs cannot be performed during the free consultation, and if it is determined that the computer needs repairs, we will provide an estimate for the cost of repairs.
What is included in the Comprehensive Computer Diagnostic?
Micro Center's Comprehensive Computer Diagnostic service includes a thorough hardware and software diagnostic that runs up to 400 tests using industry-leading software and hardware to determine any issues with your computer. The diagnostic process begins with a visual inspection to check for any obvious damages, and once completed, our expert technicians will give you a time and cost estimate for the repair. We also offer multiple options for repair or replacement that are tailored to your specific situation.
What if I am under Manufacturer's Warranty?
If you are still under the manufacturer's warranty, we waive the Comprehensive Diagnostic fee at Micro Center, and we can usually perform most warranty repairs in-house. We will never do any work that voids your warranty. If you are covered under the manufacturer's warranty, then we offer the diagnostic and most repairs free of charge. This means that you can bring in your device to us without any additional costs and have it repaired by our expert technicians without having to worry about any fees.
Additional Micro Center Service & Repair Information
At Micro Center, we offer a comprehensive range of computer repair services to keep your devices running smoothly. Our expert technicians are trained to diagnose and repair any hardware or software issues you may be experiencing, from basic troubleshooting to complex repairs. We offer laptop repair services for all major brands, as well as custom-built PCs tailored to your specific needs.
In addition to repair services, we also offer data recovery solutions to help you retrieve lost or corrupted files. Our technicians use advanced data recovery tools to retrieve data from hard drives, flash drives, and other storage devices. We understand the importance of your data, and we work tirelessly to recover as much of it as possible.
If you're experiencing battery issues with your laptop, we can help. Our laptop battery replacement services are fast and efficient, and our expert technicians can install your new battery for you. We also offer laptop screen repair services for cracked or broken screens, so you can get back to using your device in no time.
At Micro Center, we pride ourselves on our commitment to providing excellent customer service. That's why we offer computer diagnostics services to help you determine the root cause of any issues you may be experiencing. Our technicians will work with you to identify the problem and recommend the best course of action to fix it.
We also offer tech support services to help you with any questions or concerns you may have about your devices. Our expert technicians can provide guidance on everything from setting up your email to optimizing your device for performance. Contact us today for all your computer needs.