The Best Computer Store in Overland Park, KS
Also Serving: Olathe, Lenexa, Leawood, Grandview, Belton
The Best Computer Store in Overland Park, KS
In 1999, Micro Center opened in the Kansas City metro area with our store in Overland Park, KS. Today, shopping at our Overland Park store is even more gratifying. The store, which was completely remodeled in 2017, incorporates all of Micro Center's latest store design enhancements along with our unmatched, guaranteed in-stock selection of over 25,000 products — desktops, laptops, electronics and everything you need for gaming — from your favorite tech brands. The shopping environment is wide open and inviting with a Do-it-Yourself area for Makers, more spacious departments for Apple, printers and televisions, and a mobile accessories area. Come by today to experience what makes our Overland Park location the unsurpassed source for computers, computer-related solutions and technical expertise in the Kansas City metro area. We look forward to greeting you!
---
Overland Park, Kansas Computer Store
ADDRESS
9294 Metcalf Ave
Regency Park Shopping Center
You're Shopping: Overland Park
STORE HOURS
Mon - Sat 10 to 9, Sun 11 to 6
Questions? For answers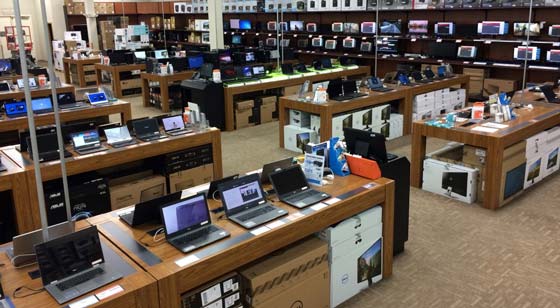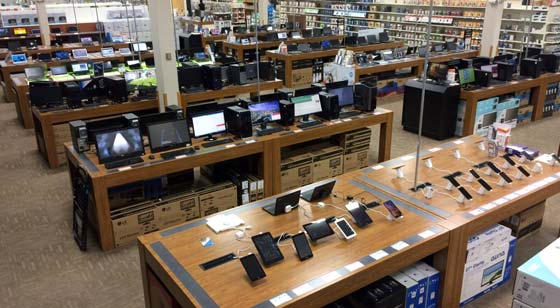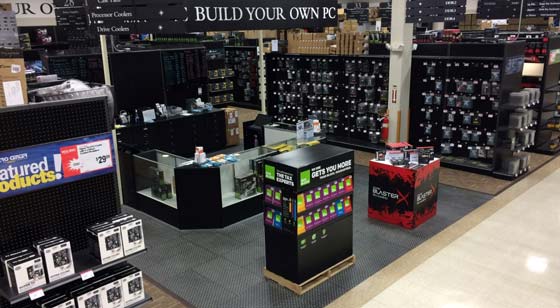 ---
This store earned 4.5 out of 5 stars
Sign Up & Save
Get premier access to our best offers, exclusive deals and more.
---
Discover. Learn. Solve. Evolve.
At Micro Center, we want to help expand your expertise with technology by answering questions and encouraging you to create something new and valuable. Visit our in-store Knowledge Bar for one-on-one tech support services or discuss in out online Community Forum. Our Technicians can help solve problems, offer advice and converse on every type of tech, build, component and software topic.
Plus, when your computer needs extra attention, our certified technicians are ready help with desktop and laptop repairs, virus and malware removal, data recovery, Apple repairs and much more.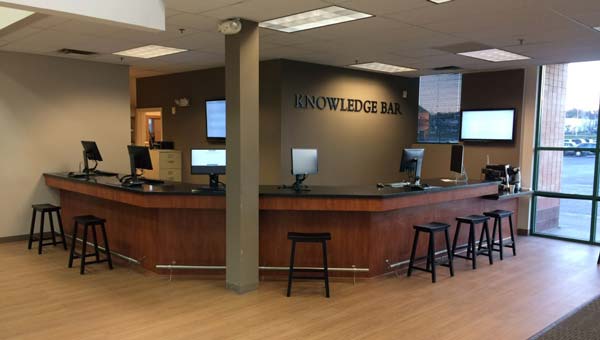 ---
Hardware Repair & Troubleshooting
Micro Center's Overland Park location has a talented team of experts that can help to troubleshoot your system and complete repairs when it experiences problems that you need help with.
Our store associates can help with many types of hardware-related issues including system slowdown, unresponsive or blank screens, and more. Our experts are also trained in laptop repairs and can replace or fix old batteries, broken screens, trackpads, and more. Our team members are also Apple-certified, so you can count on us for fixing both Windows and Apple laptop devices.
We can also help you with data recovery from old or damaged hard drives and create backups of said files in order to prevent future data loss. Our team will work to fix any hardware issues that your system might experience, no matter how difficult.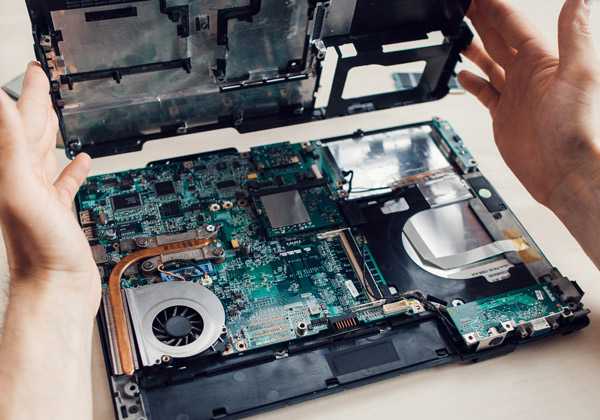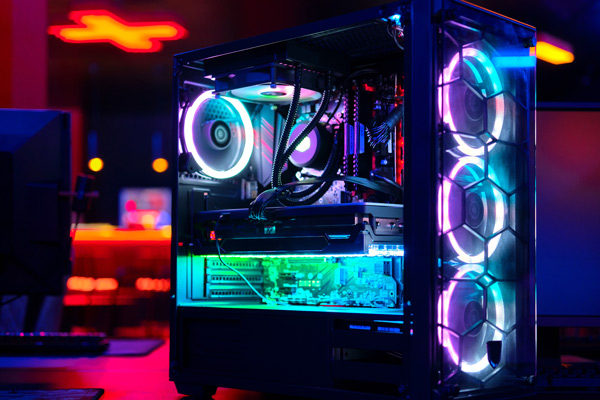 Custom PC Builds & Upgrades
Micro Center's Overland Park store, located at 9294 Metcalf Ave, is home to a huge selection of high-quality computer components, so you'll be sure to find the perfect PC parts for your next custom system build. Our associates can help with building your PC build, no matter how complex it may be. Our team can either help with full PC builds or smaller system upgrades.
We can help to upgrade any components, ranging from new RAM storage or a new power supply, to entirely new PC cases. Our team can help with all types of system upgrades and offer quick and easy services. Come stop by Micro Center's Overland Park location for all of your computer-related needs.
---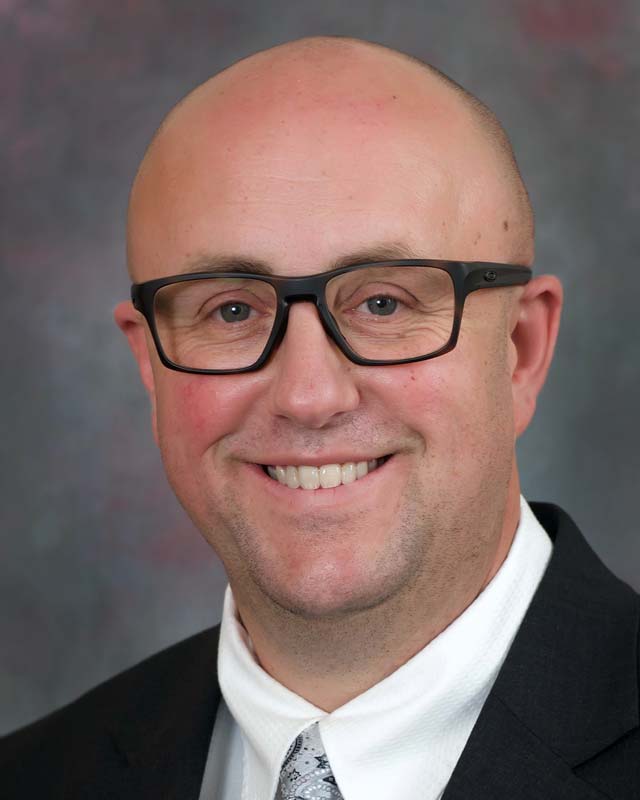 Meet Your Manager, Matt Wallace
Matt is originally from Orange County CA, and has now relocated to the Midwest as the manager of the Overland Park store. Matt is passionate about helping customers get what they really need. "I enjoy seeing our employees interacting with customers, especially when young people come into the store to build their first computer. Watching our associates work with these clients and build a unit that not only meets their needs but is under budget and exceeds their expectations is one of the most rewarding experiences here," said Matt.
"Our store is the best computer store in Kansas because of our exceptional service and highly knowledgeable associates. Overland Park draws customers from far beyond the Kansas City area including Topeka, Lawrence, Manhattan, Wichita, and even Nebraska, Oklahoma, and Iowa. Customers travel here for our internet prices, mammoth selection of 25,000 products, and clean, easy-to-shop store."
Matt and his wife are parents of five children born over the last eighteen years, plus their dog Molly. In his spare time, you can find Matt camping and enjoying the great outdoors with his kids, or hanging out at home and cooking. The next time you're in the Overland Park store, stop by to say hello. Matt is excited to meet you!

Get Connected. Share. Participate.
---