The Best Computer Store in Dallas, TX
Also Serving: Richardson, Plano, Garland, Frisco, McKinney, Lewisville, Mesquite, and Irving
A Tech Shopping Experience with a Texas-sized Selection
Since Micro Center opened our Dallas store back in 1994, we've been providing folks from the Dallas - Ft. Worth area with an unmatched tech shopping experience and unrivaled selection.
As one customer put it, "Since Micro Center first opened in Dallas, they've shown they have what it takes to win my business. Their prices are low compared to competitors, and I'm able to pick up what I need in just 18 minutes by reserving online. The most important thing to me is customer service; I always find an associate right away who is knowledgeable about the product and makes sure I get what I need before leaving the store. The employees at the store always greet me with a smile. I've had better experiences at Micro Center than any other electronics store. I like the deals, expertise, and friendliness I encounter whenever I shop at Micro Center."
At Micro Center on North Central Expressway, we're proud to offer the Dallas-Ft. Worth community a huge selection of computers and Apple products, software, accessories and computer parts for building your own PC - over 25,000 products.
---
Dallas, Texas Computer Store
ADDRESS
13929 N Central Expy
You're Shopping: Dallas
STORE HOURS
Mon - Sat 10 to 9, Sun 11 to 6
Questions? For answers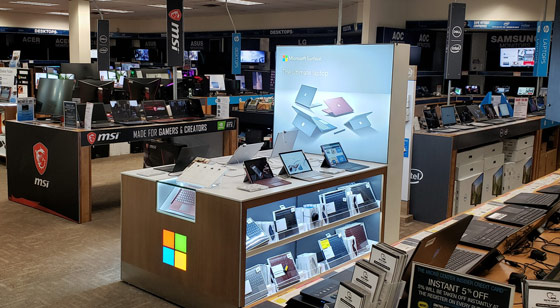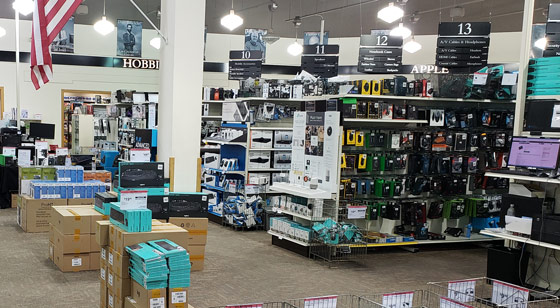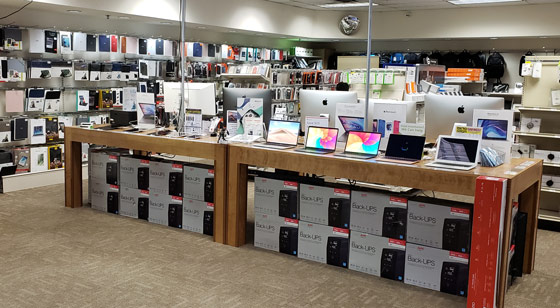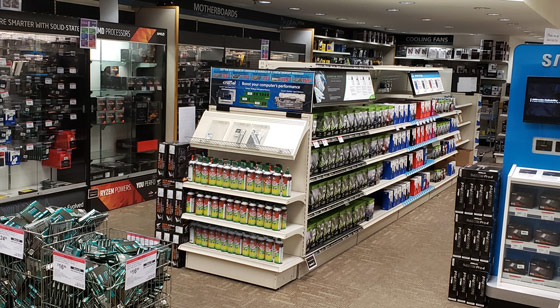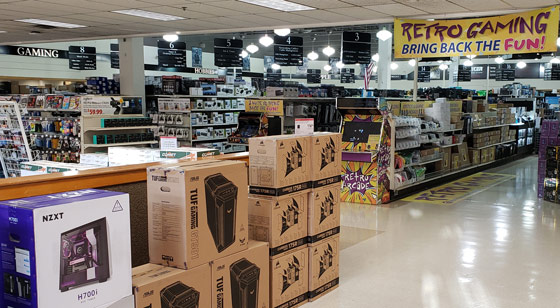 ---
This store earned 4.4 out of 5 stars
Sign Up & Save
Get premier access to our best offers, exclusive deals and more.
---
Discover. Learn. Solve. Evolve.
At Micro Center Dallas, you'll find fun associates and customers from diverse backgrounds who are passionate about everything from technology to gaming to sports and can even give advice on the best of the diverse local cuisines Big-D has to offer. Our associates live and breathe computers. From all-night gamers to mobile warriors and small business owners, we want to help expand your expertise. Our Dallas store is the only destination in the Dallas-Ft. Worth area for a build-your-own experience including the must haves: gaming keyboards, mice, and headsets. Our Knowledge Experts can help solve problems, offer advice and discuss every type of tech, build, component and software topic.
When your computer needs extra attention, our certified technicians are ready help with desktop and laptop repairs, virus and malware removal, data recovery, Apple repairs and much more. We also encourage customers to discuss technical support issues online in our Community Forum.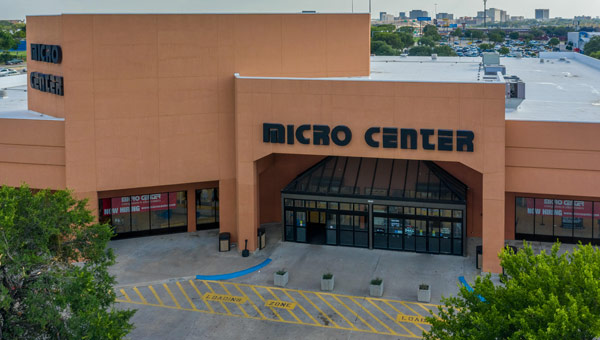 ---
Computer Diagnostics, Testing, & Troubleshooting
Our store associates in Micro Center's Dallas store can assist with properly diagnosing and troubleshooting your system. Our Dallas team members can help out with any sort of repairs, from laptop screen or battery replacement to system overheating problems. Additionally, our experts can also help with repairing Apple products including iMac desktops, MacBook laptops, and more.
Have you lost old files on your PC due to an old or corrupted hard drive? No need to worry – Micro Center's team of experts can restore any lost files from your system, and create data backups to prevent future loss of files. Our associates here in Micro Center Dallas can help you out, and do our best to make sure that your lost files will be recovered.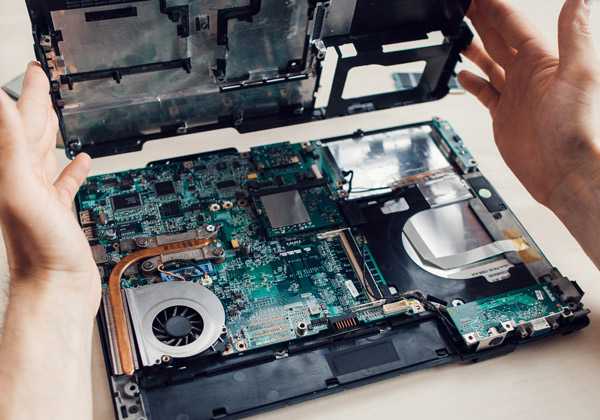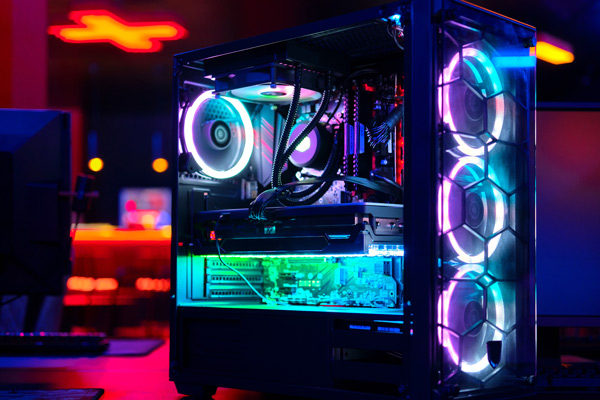 Custom PC Builds & Upgrades
Located at 13929 N Central Expy, Dallas, Texas, Micro Center is home to experts that will help you build your own custom PC. Our Dallas location also has a massive selection of computer parts, so you should have no problem with finding the right components for your dream PC build.
If you just need some help with simply upgrading your system, then we can help with that as well! Our associates can help with any sort of upgrades, both large and small, all at very competitive rates. We can help out with any upgrades imaginable, whether it be simply adding additional case fans, to swapping out CPUs or GPUs, or switching your entire system to a brand-new PC case – we can do it all!
---
Meet Your Manager, Cary Regenye
Cary was originally from New Jersey and has lived in New York, New Hampshire, Connecticut and Massachusetts before moving to Texas this past year. What Cary loves about Micro Center is the family atmosphere that exists within the stores and the company as a whole. Each and every person strives to bring a world class experience to our customers every day through exceptional customer service and organization of the store and the products in it that is second to none. Micro Center is a candy store for tech enthusiasts and Cary loves hearing the praises coming from people who enter one of our stores for the first time.

When he's not spending time at work, Cary loves to do home improvement projects and spend time outdoors.Cary is also an avid movie buff with an extensive collection and knowledge of movies from the past four decades. He looks forward to a future filled with work and many more motion pictures and home improvement experiences ahead.

Get Connected. Share. Participate.
---