Amcrest Amcrest SmartHome Video Doorbell Camera

Outdoor; 1080p Resolution; 16 ft. IR Range; WiFi Connectivity
Overview
Outdoor
1080p Resolution
16 ft. IR Range
WiFi Connectivity
Doorbell Power
The Amcrest WiFi Doorbell provides a simple setup process that can get you up and running on the Amcrest Smart Home app in no time. Simply power the doorbell, download the app, scan the QR code, and within just a few taps youre ready to go. Day to day operations are a breeze thanks to the simple interface which allows you to take advantage of the camera's powerful features.
Powerful Smart Security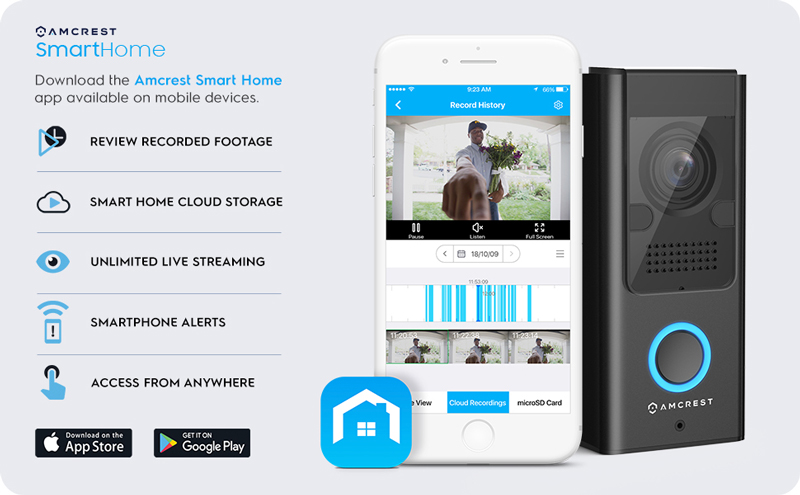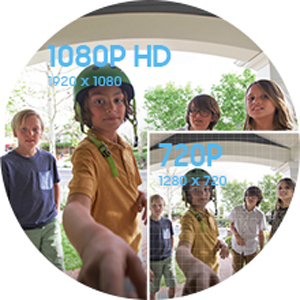 1080P HD Resolution
Observe 1080P HD video footage at 30fps on this Smart Home ready wireless security camera with the latest CMOS image sensor. A wide 140° diagonal viewing angle allows you to cover more ground to keep what you love safe.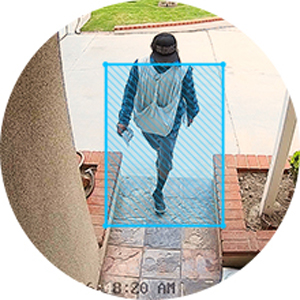 Smart Motion Alerts
Utilize intelligent alerts that send notifications directly to your computer or smartphone via the Amcrest Smart Home app. Customize your motion detection zones to receive only the alerts that you need. Be notified anytime your smart home camera goes offline.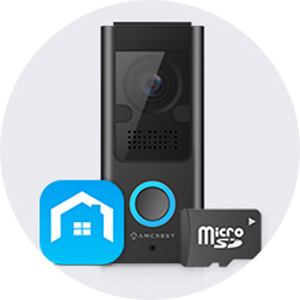 Flexible Storage
View your Full HD footage from anywhere in the world using Amcrest Smart Home Cloud app offering optional premium plans to live-stream and playback your video footage through the Cloud's intuitive interface. Receive Email and Push notifications to your smartphone.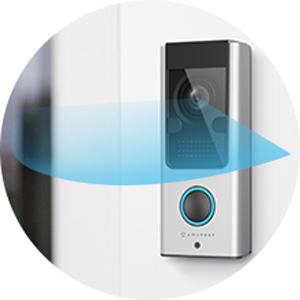 140º Wide View Angle
The Amcrest Wi-Fi Video Doorbell is equipped with a super-wide 140° viewing angle, allowing you to keep an eye on what matters most to you. Combined with two-way talk, the Amcrest Doorbell Camera is the perfect home security solution for your front door.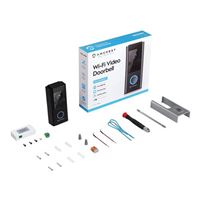 Amcrest SmartHome Video Doorbell Camera

Outdoor; 1080p Resolution; 16 ft. IR Range; WiFi Connectivity