Carson Optical

Carson Optical MagniVisor MV-23
Overview
The MV-23 MagniVisor from Carson Optical is a Hands Free, head-worn 2x Magnifier with a 3x flip-down lens. It comes with an adjustable headband. The MagniVisor Magnifier is perfect for all hobbies and crafts! The Magnivisor is the perfect Low Vision Aid.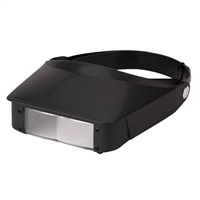 Carson Optical MagniVisor MV-23
Usually ships in 5-7 business days.