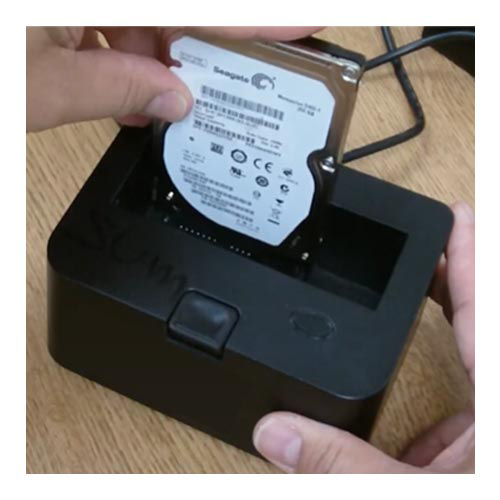 Data Migration Service

Don't leave old files behind - let's move them to a new system or drive.
Same Day Service when purchased in-store 4 hours or more before store closing
Don't leave old files behind - let's move them to a new system or drive.
Whenever you get a new computer it always comes with the very basics, Windows 10 and an internet browser. In the past, it was Internet Explorer and now it is Microsoft Edge. By the time you are ready for a new PC or Mac, you have customized your experience in your existing computer. Often with a preferred browser such as Google Chrome, or Firefox, email programs such as outlook, and a ton of pictures, documents, files, and information that is unique to you. When purchasing a new PC, we offer the service of "migrating" the files and settings from the old unit to the new one.
HOW IT WORKS
Bring in your equipment and tell us which files you need backed up
DETERMINE BACKUP SOLUTION
We'll discuss how best to save your files and data
Once done, we will contact you for pickup
Go to Knowledge Bar or Service Counter for pickup.
Summary
All of your files are first scanned with a highly recommended antivirus software to ensure the integrity of the files
These files are then copied to the new computer system that you have purchased
Migrations can be performed on most laptops and desktops as long as the storage device in them is functioning
Data Migration Details
First the system the files are on is tested for functionality - If the device does not function properly, the process might need full data recovery services
The files are scanned for viruses with ESET Security software, and cleaned if necessary before migrating them to the new device
All files on the old device are copied to the new computer that you provide for us - If for some reason the migration does not function as intended, or the formatting (i.e. MAC, PC) does not allow, we may need to opt for a data recovery service
We can copy user created data only - this means that software programs such as Microsoft Office, QuickBooks, Quicken, genealogy software, etc. will NOT function from the copies. Any and all programs needed to use your files will need to be installed by you on your new computer or device - Please ask to speak to one of our technical associates about this if you need more information
If there will be email configurations necessary on the new PC, or other programs such as QuickBooks, etc., you will have the option to sit down with one of our technical associates at the service counter for a small additional fee at the time of pickup
What We Need From You

We will need you to bring the device your files are on. For any specialized devices such as external hard drives, please bring them along with their power and connection cables - Our technicians will determine what we need to keep, and what you can take back with you

The new drive or device you wish the files to be copied to - this can be a drive or a PC that you own, or one that you purchased from the store

A list of the most important files that you need, should we encounter any issues with the equipment - information such as if you use Outlook for emails, QuickBooks, Quicken, etc. Many programs hide their files in custom locations and we would need this information to successfully find them for you

Very important, if your source device or drive is encrypted with something like BitLocker or Apple FileVault, we must have the information to unlock it or we will not be able to copy any files
We'll Keep You Updated

When you drop off your equipment with us, we will do a quick check to see that everything is in order, then send you a text to give you a place to respond to ask any questions during the data migration process
We will text or email you with regular updates during the course of the migration process, including any issues we might encounter, and recommendations for a solution
Once the work is completed, we will text or email you when the migration is ready to be picked up and with the final cost
Our Expertise
Since 1979 we've been selling, repairing, upgrading, and building computers. Our COMPTIA A+ and OEM certified technicians have repaired and upgraded thousands of PCs for personal and business use.
Our long standing, and deep industry relationships enables us to become authorized service providers for several top tier brands.
Authorized Service Provider for Top Tier Brands






Visiting the Micro Center Knowledge Bar
Select this service online, include a full and complete description for our technicians, then book an appointment to speak with one of our technicians
Reviews
Questions and Answers
Specifications
Service:
Data Migration Service

Don't leave old files behind - let's move them to a new system or drive.
Duration:
Same Day Service
Subcategory:
Software Support
Parts Warranty:
90 days for replacements parts, if your device is not covered under a manufacturer's warranty, or extended service plan. Warranty for retail parts are covered under the manufacturer's warranty and will vary by part and manufacturer.