Samson Samson Go Mic USB Condenser Microphone - Silver

Portable; for Recording and Podcasting
Overview
Portable
for Recording and Podcasting
The Go Mic USB Microphone from Samson is a compact, plug-and-play solution that requires no drivers and is completely Mac and Windows compatible. The Go Mic features a USB audio output and a 1/8" (3.5mm) headphone output. A folding clip allows for laptop screen mounting.
A Compact, Plug-And-Play Solution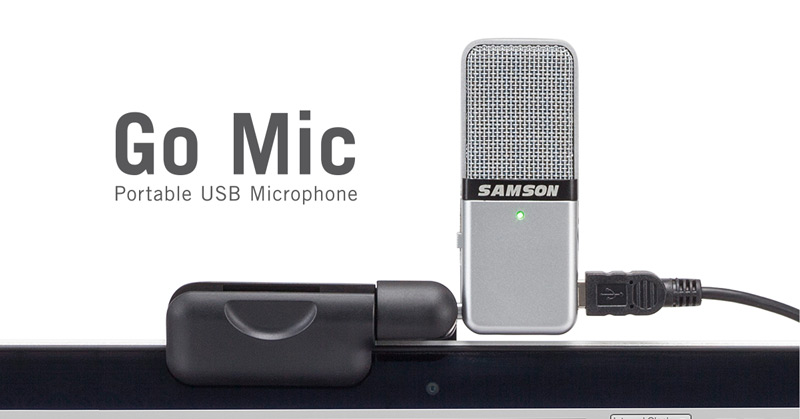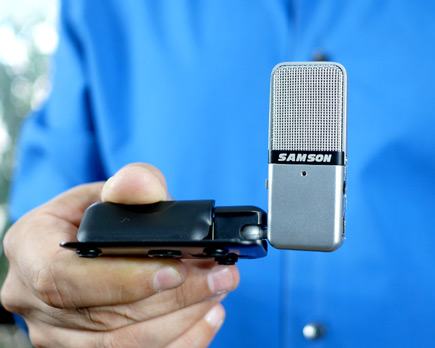 Big Sound In The Palm Of Your Hand
Samson Go Mic is a multi-pattern, portable USB microphone for podcasters, streamers, musicians or anyone looking to improve the quality of their digital audio. Go Mic ensures your words create the impact you're looking for while providing an easy solution to enhance the quality of your communication. On the road for work? Make sure your friends and family can hear you like you're in the room with them. Online meeting with potential clients? With Go Mic, you can make any online interaction clearer and more personal.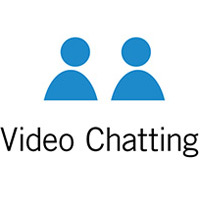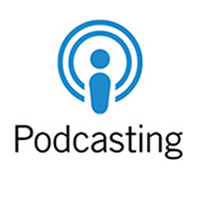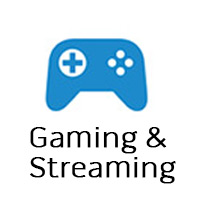 The integrated cover/clip/stand allows the Go Mic to be mounted directly to a laptop or stand upright on a desktop.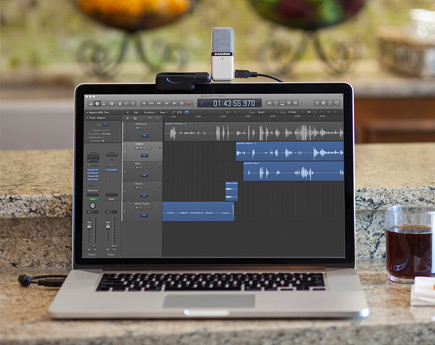 The Ins and Outs
Go Mic features plug and play operation, which means it's completely compatible with a mac OS, Windows PCs and Chromebooks, without drivers. Simply connect the included USB cable and start creating. It also includes an 1/8" headphone output for zero-latency direct monitoring with no delay between the audio you're recording and the audio you're hearing.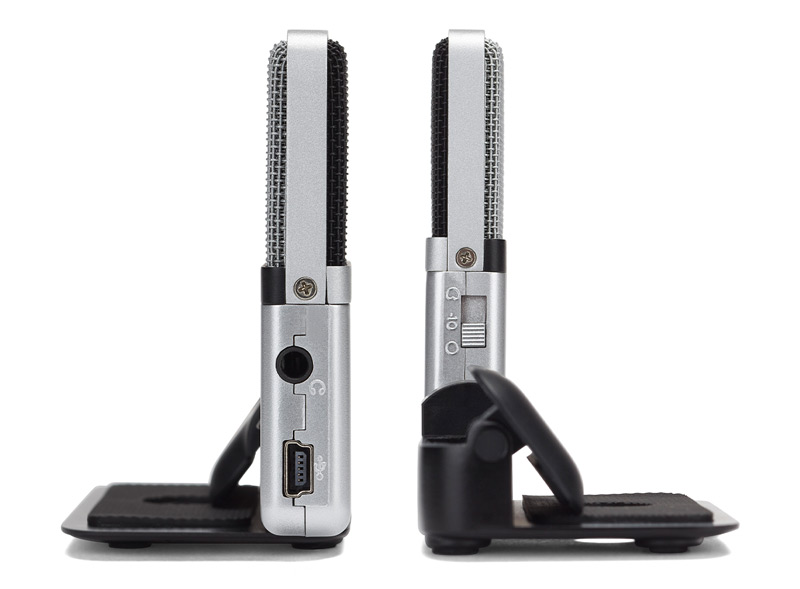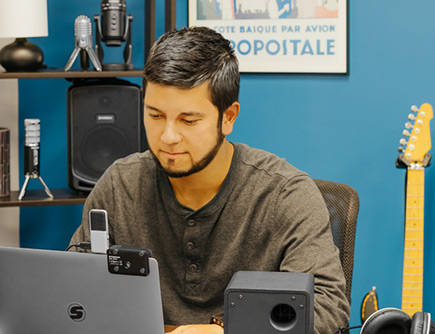 Capture Stunning Sound
Go Mic includes two switchable pickup patterns, cardioid and omni directional. Cardioid captures sound in front of the microphone and rejects sound from the sides and rear, this picks up more of the performer's sound in relation to the sound of the room and is great for single person podcasts or streaming. In omni directional mode, it picks up sound in a 360 degree pattern. This can be used to capture a group of people around a table for a multi- subject interview.

Take It On The Go!
The Go Mic has a unique fold-up design, that can fit in your pocket or be tossed into your laptop bag, making it ideal for professional recordings anywhere you Go!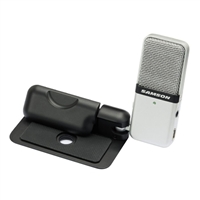 Samson Go Mic USB Condenser Microphone - Silver

Portable; for Recording and Podcasting