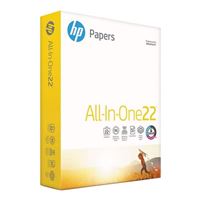 HP HP All-In-One Paper

8.5" x 11" (Letter); 94 Brightness; 22 lb; 500 Sheets
Overview
8.5" x 11" (Letter)
94 Brightness
22 lb
500 Sheets
The only paper engineered specifically for HP all-in-one machines - both inkjet and laser. It has an extra bright blue-white shade that produces sharper text and richer colors than ordinary multifunction papers.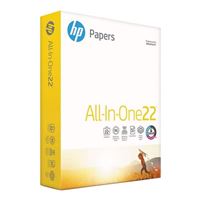 HP All-In-One Paper

8.5" x 11" (Letter); 94 Brightness; 22 lb; 500 Sheets
Usually ships in 5-7 business days.