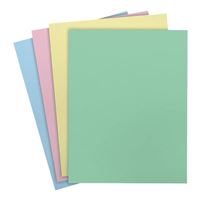 Printworks Printworks Pastel Colors Multipurpose Paper

8.5" x 11" (Letter); 20 lb; 100 Sheets
Overview
8.5" x 11" (Letter)
20 lb
100 Sheets
Use Printworks Pastel Multipurpose Paper to add color and flair to your flyers and print projects. The soft-hued colors and heavyweight construction also make it ideal for crafts. Each 100-sheet pack contains four colors: soft yellow, pale pink, baby blue and mint green. Printworks Pastel Multipurpose paper is guaranteed to give you great results on all inkjet printers and copiers.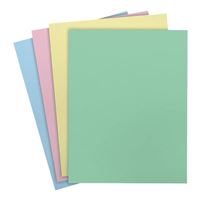 Printworks Pastel Colors Multipurpose Paper

8.5" x 11" (Letter); 20 lb; 100 Sheets
Usually ships in 5-7 business days.