How to purchase your ESET Renewal
Description: This article will show you how to purchase your ESET subscription renewal.
If you have time remaining on your previous license, your renewal license will add time to that subscription.
If you would like to know how to activate your ESET subscription renewal that you already purchased, continue to: How to activate your ESET Renewal
To start the renewal process, locate your ESET application already installed on your computer.


Windows: Select the UP arrow located near the date and time on your taskbar (bottom right corner of screen by default)
Select the ESET icon

Mac: Select the ESET icon on the menu bar at the top of the screen (default location)


Once you have the ESET program open, you will need to access your license information to obtain your ESET Username


Windows: Hold down the CTRL key on your keyboard, and while holding that key down press the U key. CTRL + U will bring up your ESET details page:

Mac: Choose Help on the left side of the page, then select Details for Customer Care under the Customer Care section in the middle of the page:



Once you have your ESET Username, you can proceed to the Micro Center ESET Renewal Page

After entering your ESET Username on the renewal page, you will be greeted with a page that has a wide selection of different ESET products. Please make sure you select the appropriate product for your needs, as they will differ based on protection duration, the number of devices that can be protected, and the level of protection offered depending on the product.

Select your desired product and then ADD to CART.

You can now proceed to check out

From here you will need to fill out your payment information. Once you have finished click Review and Confirm.

You have now completed the first step to renewing your ESET program.
If you are ready to PURCHASE your ESET RENEWAL SUBSCRIPTION now, you can also click on the banner below: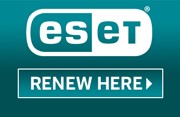 For instructions on how to activate your ESET subscription renewal that you already purchased, continue to: How to activate your ESET Renewal