Next Level Racing

Next Level Racing Racing Wheel Stand Lite
Buy ANY sim racing rig, get Free 1 yr. iRacing membership. New members only.
Available for In-Store Pickup Only.

Overview
Create your own racing sim setup with the Racing Wheel Stand Lite from Next Level Racing. This compact metal frame supports all major wheels and pedals. Depending on your preference, you can install the gear shifter on either the left or right side, as well as adjust the wheel and pedals to a position that's comfortable for you. Furthermore, it has pre-drilled holes for easy installation and can even be folded up for storage. Can be used to play all racing games including GT, F1, and Rally style driving.

Wheel Stand Lite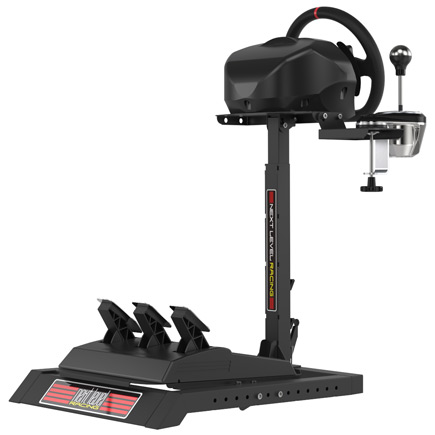 Electronics not included and for display purposes only.
Create Your Own Racing Sim
Don't let the Next Level Racing Wheel Stand Lite's name fool you. This wheel stand is made from high quality, rigid, powder-coated steel. It's super solid so you can drive like a pro with adjustable wheel, pedals, and shifter all set to your unique racing style.
Even better, you can customize your wheel stand lite with Next Level accessories to build your unique Racing Cockpit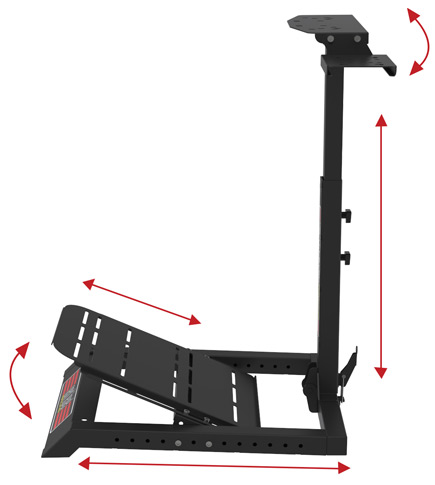 Next Level Wheel Stand Lite's Unique Features
This wheel stand is predrilled and compatible with major brand components including Logitech, Thrustmaster, Fanatec
Fully adjustable wheel angle, height, and pedal positions
Included gear shifter support can be added on either side
Folds for storage in under 10 seconds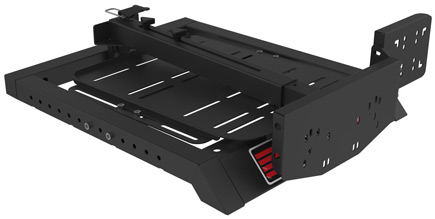 Add Additional Components
Learn More About The Next Level Racing Wheel Stand Lite
Wheel Stand Lite Specifications
Supported Height - 4ft - 6ft 9 inches
Product Dimensions - L 23" x W 19" x H 19"–29"
Product Weight - 13kg
Boxed Dimensions - L 20" x W 7" x H 27" inches
Boxed Weight - 15kg
Next Level Racing Racing Wheel Stand Lite
Available for In-Store Pickup Only.