Inland

Inland 2 Channel 5V Relay Module
Overview
5 relay selection of quality loose music relays SPDT. A common terminal, a normally open, one normally closed terminal. 6 optocoupler isolation, good anti-jamming. 7 low pull, high release. Energisation status indicator lights off when you release the status indicator.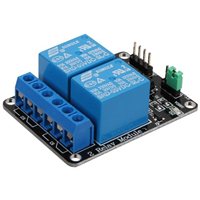 Inland 2 Channel 5V Relay Module
Usually ships in 5-7 business days.