UT Wire

UT Wire 5ft Cord Protector and Concealer Black
Overview
UT Wire Cord Protector & Concealer is a unique cord organization accessory with new design and added storage space. The new top loading compartment design makes removing cords for any future adjustments a piece of cake. Also, the flexible material eliminates the difficulties of similar products to lie flat on floor or cut the product to your desire length.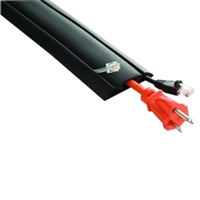 UT Wire 5ft Cord Protector and Concealer Black
Usually ships in 5-7 business days.