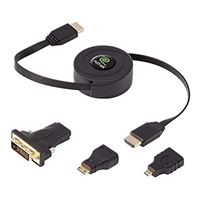 Emerge

Emerge 5 ft. HDMI Cable Multi Pack
Overview
The ReTrak retractable HDMI cable with C, D, and DVI Adapters is perfect for people who demand superior quality audio and video. The retractable cable is great for travel yet easily expands to the desired length without the clutter of unwanted cable. Neat.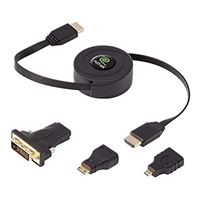 Emerge 5 ft. HDMI Cable Multi Pack
Usually ships in 5-7 business days.