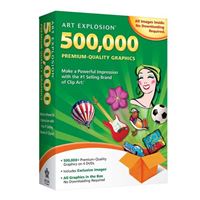 Nova Development

Nova Development Art Explosion 500,000 (PC)
Overview
The Nova Development Art Explosion 500,000 Software is renowned for unparalleled variety and the highest quality graphics available. The Nova Development Art Explosion 500,000 Software continues this tradition, and the brands commitment to the clip art category, with a stunning new collection of vector illustrations, photographs and professionally-designed graphics. Best of all, everything you need is inside the box. Unlike other clip art collections, no downloading or subscription memberships are required. Its all right there, right when you need it. Compatible with all word processing, desktop publishing and graphic programs, including: Adobe Freehand, Adobe InDesign, Adobe Illustrator, Adobe Photoshop, Adobe Photoshop Elements, Art Explosion Publisher Pro, Business Card Factory, CorelDraw, Greeting Card Factory, Hallmark Card Studio, Microsoft PowerPoint, Microsoft Publisher, Microsoft Word, Microsoft Works, PhotoImpact Pro, Photo Explosion,Print Artist, PrintShop, PrintMaster, QuarkXPress, Scrapbook Factory, and more!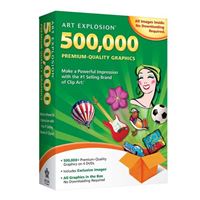 Nova Development Art Explosion 500,000 (PC)
Usually ships in 5-7 business days.