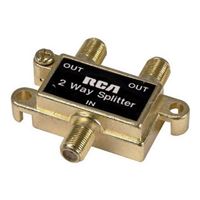 RCA

RCA Signal 2-way splitter 5-900 MHz
Overview
Need to hook-up an extra TV through the cable TV or satellite system? Here's a simple solution - the RCA 2-Way Signal Splitter splits one incoming RF signal into two outputs & it has a frequency response from 5 To 900 MHz. Depending on your hook-up needs, RCA makes it simple for everyone!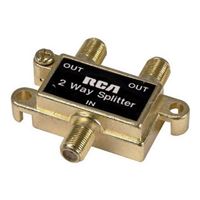 RCA Signal 2-way splitter 5-900 MHz
Usually ships in 5-7 business days.