HOW TO: Create a Windows 7 Password Reset Disk
Description: This article will show you how to create a password reset disk using a usb stick for Windows 7. This procedure can help you if you find yourself locked out of your own PC, however it must be done proactively meaning you must do it ahead of time for use when you are locked out.
You may have noticed at the Windows login screen there is a button entitled Reset Password as shown below.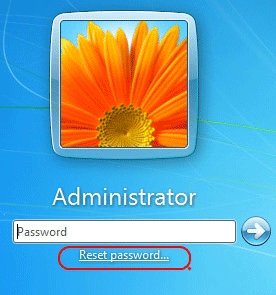 You cannot just click on this button and reset your password. You have to have a few things in place first. We will go through those steps in this article.
From the Desktop we want to click on the Start Button.




Click on Control Panel.




Once in the Control Panel click on User Accounts.




From the User Accounts window click on Create a Password Reset Disc.




At the Forgotten Password Wizard screen click on Next.




On the next screen we want to select what device to install the reset password on. In this case we are choosing a USB drive. Whatever you choose, you would want to keep this device in a secure location so you can locate it in an emergency.




The wizard will next ask you to type out the current account password.




Click on Next when the process reaches completion at 100%.




Click Finish to close the program.




The next time you find yourself locked out of your own PC you now have a solution. Click on Reset Password and insert your USB stick and follow the prompts.