Overview
You can now experience the internet as it was meant to be: with complete freedom. NordVPN will provide you with online privacy, while also securing your connection on public Wi-Fi and mobile data. With a VPN on, you can browse the internet safely and free of censorship.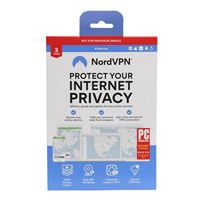 NordVPN 3-year VPN subscription
Usually ships in 5-7 business days.