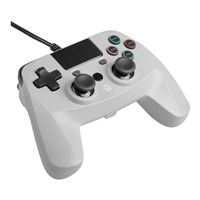 Snakebyte

Snakebyte PS4 Game Pad 4 S Wired - Gray
Overview
The wired Game Pad 4 S for PS4 is the best choice for gamers who also want to express their style when gaming. Thanks to its unique ergonomic design, the Game Pad 4 S offers perfect handling in all gaming situations. Double vibration motors convey the action perfectly, while the double analog sticks and trigger buttons guarantee precise control at all times.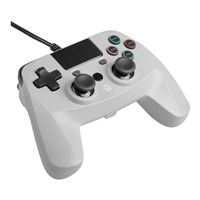 Snakebyte PS4 Game Pad 4 S Wired - Gray
Usually ships in 5-7 business days.