Atari

Atari Ultimate Dual Arcade Fight Stick with Trackball, includes Raspberry Pi 3B+ and 32GB Micro SD Card with over 140 classic Atari games
Overview
The one-stop option for all of your RetroPie emulator gaming needs.
This high quality 2 player fight stick with dual joystick and trackball allows you to game with your friends and family at home.
Powered by a Raspberry Pi 3B+ single-board computer with Broadcom BCM2837B0, Cortex-A53, 64-bit SoC @ 1.4 GHz, and on-board WiFi and BlueTooth connectivity.
Preinstalled 32GB Micro SD with download utility containing over 140 licensed Atari Games and Operating System. Play all your favorite Atari console and arcade games on one device!
High-performance arcade controller features 6 large, spaced-out buttons and an 8 direction bat top joystick for each player and delivers great responsiveness and excellent control with a real arcade feel. The trackball adds classic controls to arcade games.
Easily accessible and customizable. The top lid of the gamepad can be opened to access the internal parts for full control and customization to your game style. Roomy interior with additional storage for 6ft HDMI cable, Micro USB power supply with switch, and other components.
Internet connection (Wi-Fi or Ethernet) required to download and install the full image.
Kickstart your Raspberry Pi with Retro Gaming.

Featuring over 100 licensed Atari games, the Micro Center Retro Gaming 32GB Atari SD card allows you to play games on your Raspberry Pi 3/3B+/3A+ from the past. Relive your old favorites such as Asteroids, Centipede, Warlords and more!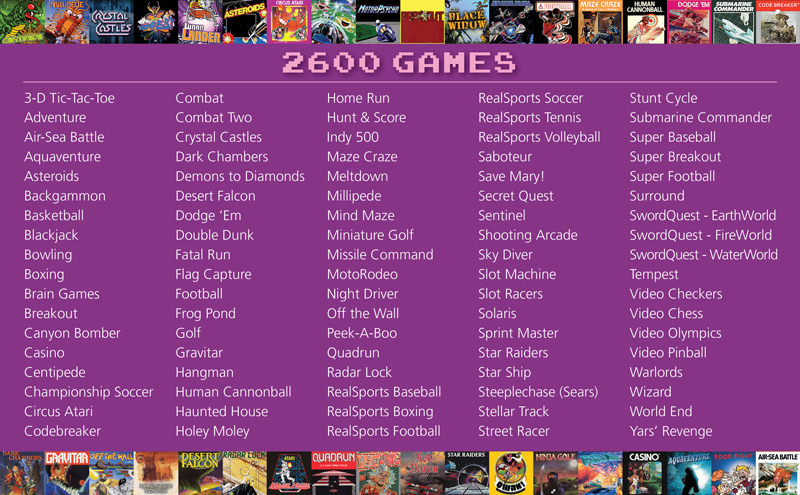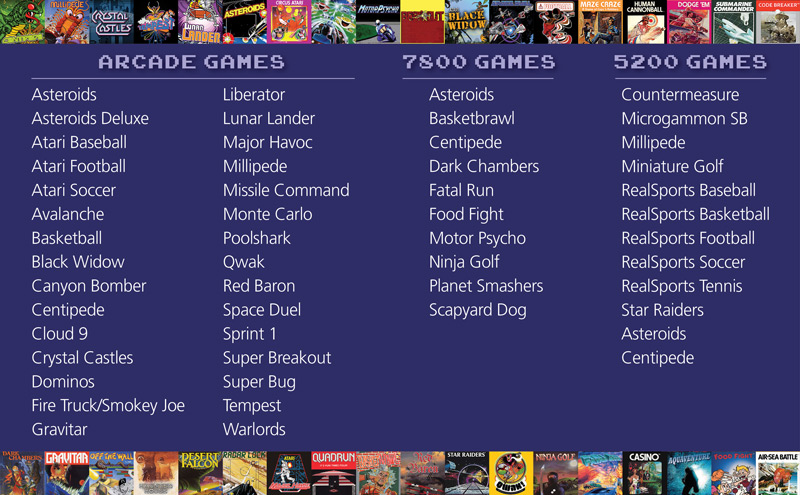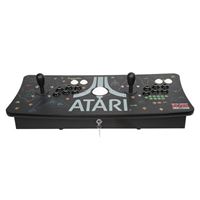 Atari Ultimate Dual Arcade Fight Stick with Trackball, includes Raspberry Pi 3B+ and 32GB Micro SD Card with over 140 classic Atari games
Usually ships in 5-7 business days.