Adafruit Industries

Adafruit Industries DS1307 Real Time Clock Assembled Breakout Board
Overview
This is a great battery-backed real time clock (RTC) that allows your microcontroller project to keep track of time even if it is reprogrammed, or if the power is lost. Perfect for datalogging, clock-building, time stamping, timers and alarms, etc. The DS1307 is the most popular RTC - but it requires 5V power to work (although we've used it with 5V power and 3.3V logic successfully). Battery not included.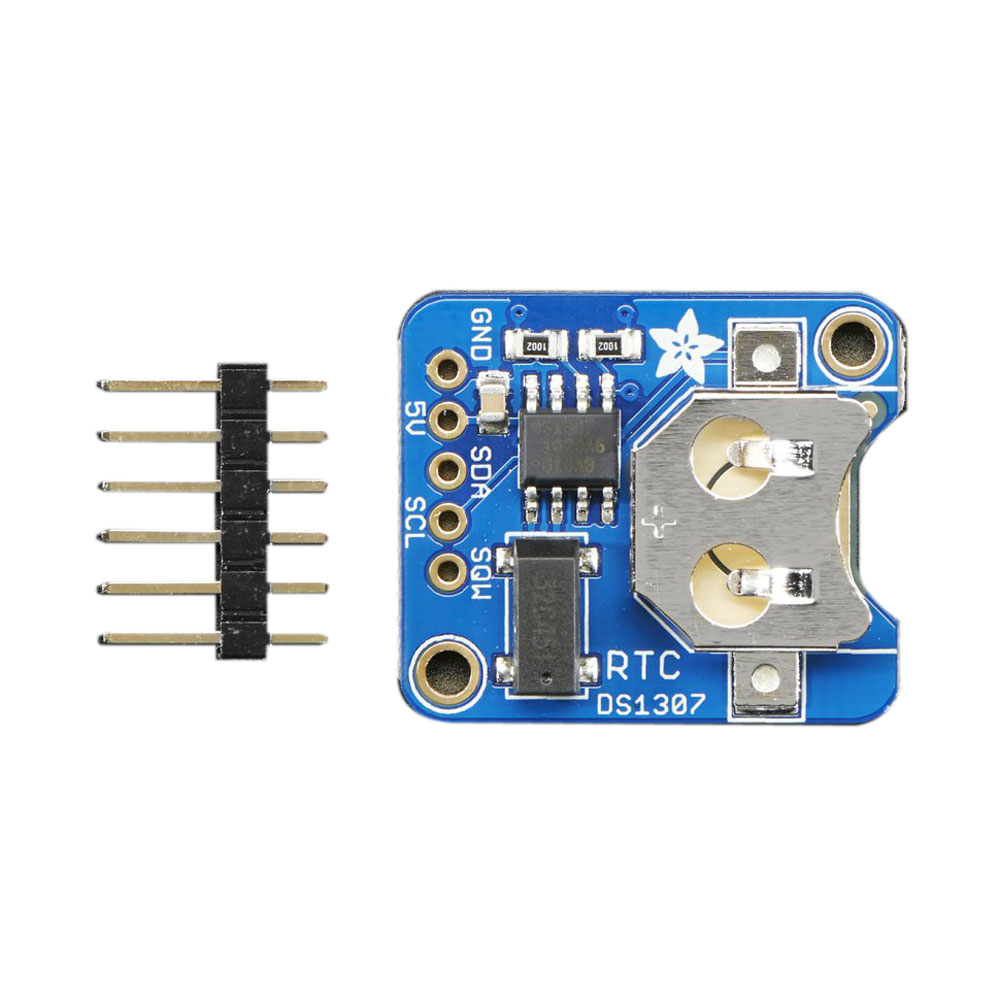 Adafruit Industries DS1307 Real Time Clock Assembled Breakout Board
Usually ships in 5-7 business days.