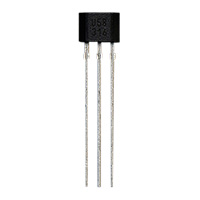 Adafruit Industries

Adafruit Industries Hall Effect Sensor
Overview
Hall effect sensors detect whether a magnet is near. Useful for non-contact/waterproof type switches, position sensors, rotary/shaft encoders. Runs at 3.5V up to 24V. To use connect power to pin 1 (all the way to the left), ground to pin 2 (middle) and then a 10K pull up resistor from pin 3 to power. Then listen on pin 3, when the south pole of a magnet is near the front of the sensor, pin 3 will go down to 0V. Otherwise it will stay at whatever the pullup resistor is connected to. Nothing occurs if a magnet's north pole is nearby (unipolar).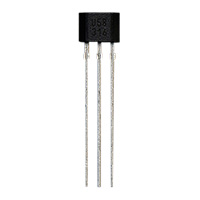 Adafruit Industries Hall Effect Sensor
Usually ships in 5-7 business days.