Redragon

Redragon K530 Draconic 61 Key TKL 60% Compact RGB Wireless Mechanical Gaming Keyboard, Brown Switches, Bluetooth 5.0 for Computer or Cell Phone

Overview
This keyboard is 60% size of typical mechanical keyboard, because of its size this keyboard is very convenient to carry and use with stable and powerful Bluetooth 4.0 connection.
Redragon Mini RGB Mechanical Bluetooth Keyboard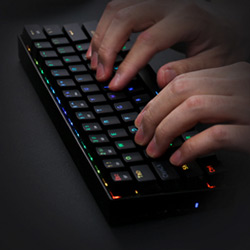 The Unseen Blade Is The Deadliest
Meet the FIRST generation of Redragon wireless keyboard for users who demand precise and pro-grade gaming and typing performance.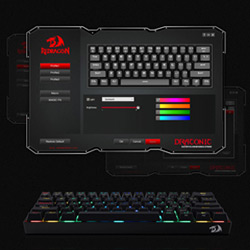 Pro Keyboard With Pro Driver
Download it and use it to have a different user experience, endless typing and backlighting are waiting for you—the showmaker.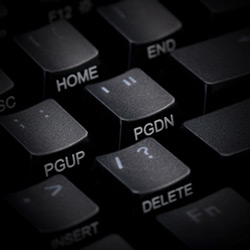 Magic Functional Side Print
Clear, concise, and easy-to-read side printed characters meet all needs for multiple function keys, compact with functional use.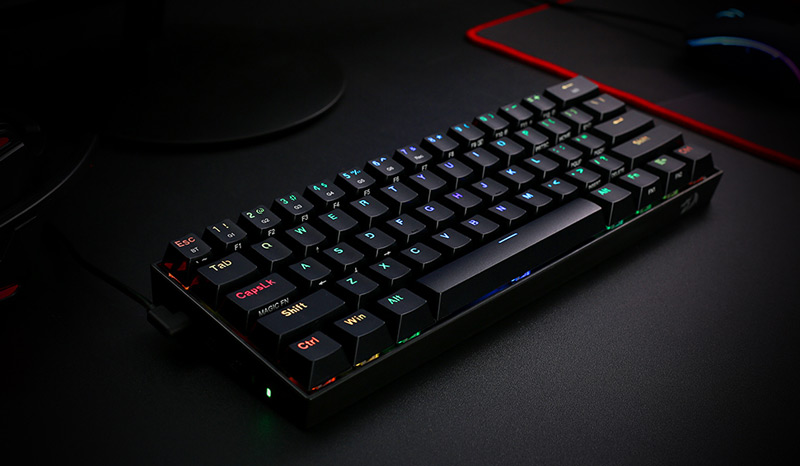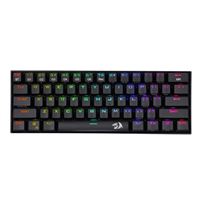 Redragon K530 Draconic 61 Key TKL 60% Compact RGB Wireless Mechanical Gaming Keyboard, Brown Switches, Bluetooth 5.0 for Computer or Cell Phone
1 NEW IN STOCK at Chicago Store
Located In Aisle 14, Aisle 15►VIEW MAP