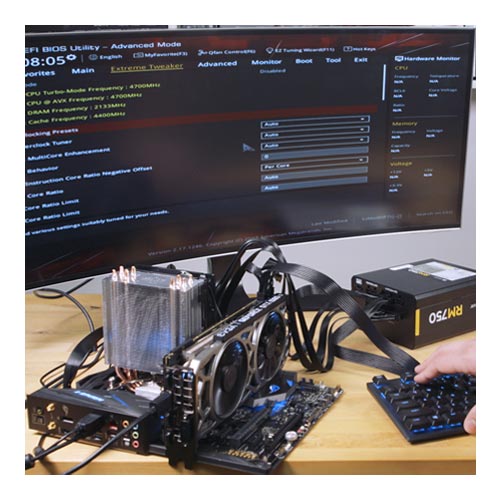 Services performed while you wait!
Available for In-Store Pickup Only.

Overview
BIOS Update or Flash
If you own a custom built PC, you may need to update the BIOS or UEFI firmware occasionally to address issues or add functionality. BIOS updates can be tricky, though, and doing it incorrectly can cause irreversible damage. We recommend having our technicians handle these updates. They have the expertise to flash your BIOS quickly and effectively without harming your computer.
Components
CPU and CPU fan
Motherboard
RAM
Components referenced provided by the customer and will be left installed upon completion. If the customer does not have a compatible component, a compatible service part will be used for testing purposes but will not be left installed upon completion.
Services
Services are performed while you wait*
Free consultation to determine whether a BIOS or UEFI flash is needed and to discuss potential benefits and risks of installing a beta version
Update Basic Input Output System (BIOS) or Unified Extensible Firmware Interface (UEFI) to newest supported system
Help selecting replacement hardware if required for the update
* Note: Service times may be longer if we need to order parts from a supplier. Your technician will provide an estimated pick up date when creating the work order.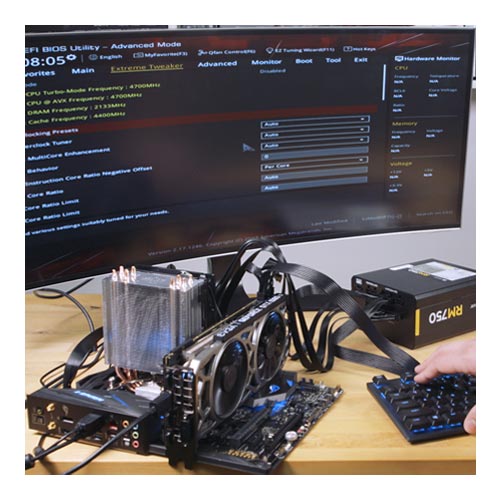 Micro Center Service BIOS Flash
Available for In-Store Pickup Only.