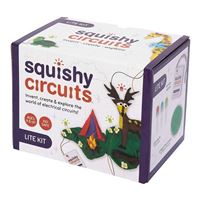 Overview
The Squishy Circuits Lite Kit uses conductive and insulating play dough to teach the basics of electrical circuits in a fun, hands-on way. Theres no need for breadboards or soldering just add batteries and our pre-made doughs (or make your own dough with the provided recipes). Let your creations come to life as you light them up with LEDs, make noises with buzzers, and spin with the motor.This is the most basic kit and includes everything that you need to make your first Squishy Circuits light up quickly and easily.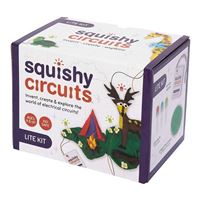 Squishy Circuits Lite Kit
Usually ships in 5-7 business days.