IBuyPower IBuyPower MCT006 Pro Gaming Desktop PC

Intel Core i9-9900K Processor 3.6GHz; NVIDIA GeForce RTX 2080 8GB GDDR6; 16GB DDR4-2666 RAM; 1TB SSD
at Cambridge StoreSold Out

Overview
Intel Core i9-9900K Processor 3.6GHz
NVIDIA GeForce RTX 2080 8GB GDDR6
16GB DDR4-2666 RAM
1TB SSD
Microsoft Windows 10 Pro
Play hard with this iBUYPOWER desktop gaming PC. With an Intel Core i9-9900k unlocked processor: 16GB DDR4 RAM memory and an NVIDIA GeForce RTX2080 8GB graphics card: this machine will provide you a smooth experience in your day to day tasks or intense gaming situations. This computer comes with a 1TB Solid State Drive to provide ample file storage and fast boot up time. Equip yourself with this powerful gaming desktop and enjoy most demanding and popular games on the market today!

For a limited time, get Wolfenstein: Youngblood and Control with a purchase of a qualifying GeForce RTX 20 Series graphics card, gaming desktop, or gaming laptop.
Arm yourself against alternate-reality foes with a system powered by NVIDIA® GeForce RTX™. With the revolutionary RTX platform, maximize your performance and visual fidelity with real-time ray tracing and super-powerful AI-processing. Whether you are exploring other dimensions within the mysterious "Oldest House" building in Control, or liberating alternate 1980's Paris in Wolfenstein: Youngblood, GeForce RTX delivers the ultimate gaming experience.
*Terms and Conditions apply.
Offer good through Sept. 16, 2019 or while supplies last. Qualifying graphics cards, desktops, or laptops: GeForce RTX 2080 Ti, GeForce RTX 2080 Ti desktop, GeForce RTX 2080, GeForce RTX 2080 desktop, GeForce RTX 2080 laptop, GeForce RTX 2070, GeForce RTX 2070 desktop, GeForce RTX 2070 laptop, GeForce RTX 2060, GeForce RTX 2060 desktop, GeForce RTX 2060 laptop. Game must be redeemed with qualifying graphics card installed. Customer must meet the age requirement for the game to redeem. Regional/Country Requirements: Some coupons require that they be redeemed in specific regions or countries they were purchased in. Please redeem the code in the appropriate region/country.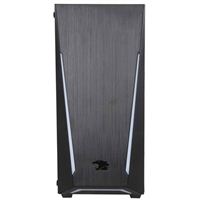 IBuyPower MCT006 Pro Gaming Desktop PC

Intel Core i9-9900K Processor 3.6GHz; NVIDIA GeForce RTX 2080 8GB GDDR6; 16GB DDR4-2666 RAM; 1TB SSD
at Cambridge StoreSold Out