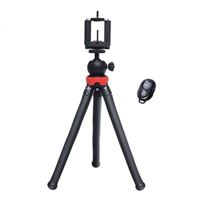 Dot Line

Dot Line GetGo Mini Tripod Phone Kit
Overview
Flexible legs that can adjust to a wide range of positions. The rubberized legs can wrap around trees or pipes. Comes with a phone mount attachment, that supports up to 6.9 lbs., and also a wireless remote that works with both iOS and android devices. The tripod can extend up to a max height of 11".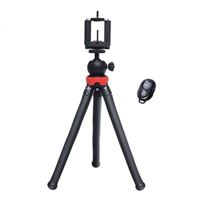 Dot Line GetGo Mini Tripod Phone Kit
Usually ships in 1-3 business days.