Flashforge

Flashforge Ultra 2.0 Dual Extruder 3D Printer
Available for In-Store Pickup Only.

Overview
The Ultra 2.0 Dual Extruder printer is the newest addition to the Flashforge 3D line. This printer provides reliability and consistency needed for hobbyist and business use. With dual direct drive extruders, you can print in multiple colors and materials, including soluble support material.
PowerSpec Ultra 2.0
Precise. Reliable. Full-featured.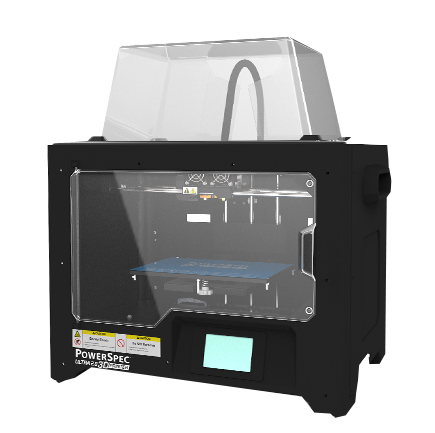 Thanks to open source technology, the original PowerSpec Ultra 2.0 has been proven a precise and high quality 3D printer. With numerous upgrades based on this highly popular model, the PowerSpec Ultra 2.0 takes precision and quality to a new level. This printer is best suited for enthusiasts and makers. The PowerSpec Ultra 2.0 is now more stylish and user friendly and gives the end user more possibilities.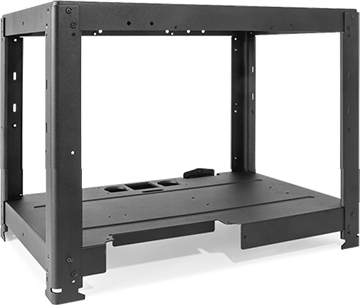 Higher level of precision. Top tier print quality.
Upgraded from the inside out, the PowerSpec Ultra 2.0 is more reliable with excellent precision and professional quality. The sturdy metal frame increases the stability of the printer's moving parts. A metal platform support and 10mm guide rods allow for precise movement of the z-axis. The build plate is made from 6.3mm aerospace grade aluminum providing excellent heat distribution and excellent rigidity. The enclosed build area provides versatility in printing different materials. With all of these premium features, it is easy to attain high quality prints repeatedly.
Stylish. User Friendly.
The PowerSpec Ultra 2.0 comes with a stylish and user-friendly design. The metal frame is secured with injection-molded parts ensuring a solid build. Thoughtful design details include a unibody top cover, external handles, 180º opening front panel, plastic leveling knows, a touch control interface and full-range power supply.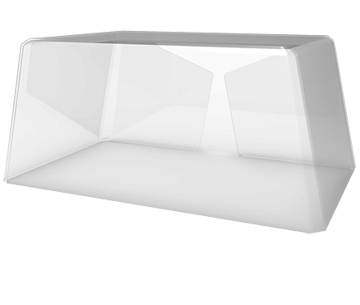 Unibody top cover. Stronger and No assembly required.
The PowerSpec Ultra 2.0 comes with a one-piece top cover instead of panels that need to be assembled. All you need to do is fasten it into four corners at the top. The one-piece lid is stronger than the original and can be placed into the chamber of the printer for transport thanks to our innovative packaging design. This allows the PowerSpec Ultra 2.0 to be a more portable printer.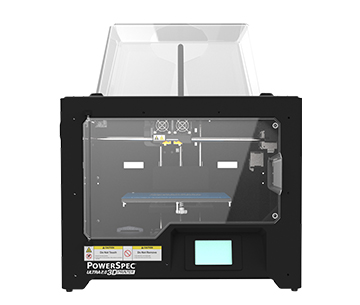 Versatile Chamber. Optimized for ABS and PLA.
The PowerSpec Ultra 2.0 features a closable door and removable top cover to keep out dust and foreign particulate. This fully enclosed chamber also eliminates unwanted changes in temperature due to exterior factors. Stabilizing the printing temperature allows for more successful and accurate ABS prints and less warping. Open the door and remove the cover when
Dual Extruders. More Colors, more materials.
Our extruder technology increases uniform feeding suitable for most filaments all over the world. Printing is improved with the addition of a turbo fan to cool the plastic as it leaves the nozzle. With these features, create successful dual color, dual material prints.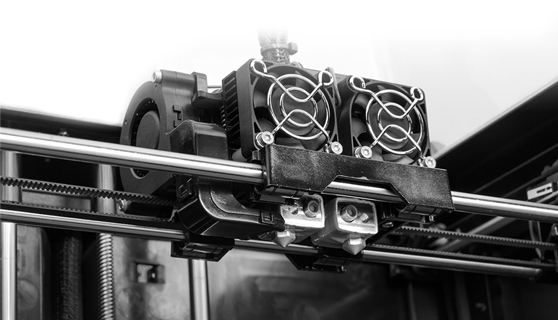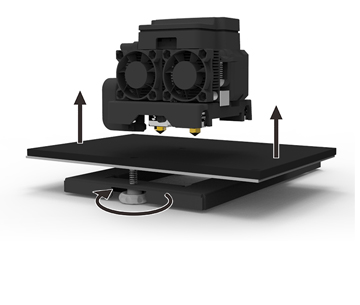 Bigger plastic leveling knobs. More comfortable and precise.
Larger leveling knobs make it easier to get accurate leveling each time.


Open-Source Derived. More possibilities.
PowerSpec Ultra 2.0 is a straightforward 3D printer based on open source technology. It allows for
flexible upgrades and various modifications. The PowerSpec Ultra 2.0 allows you to choose from your
favorite software such as Cura, Simplify3D, PowerPrint and more.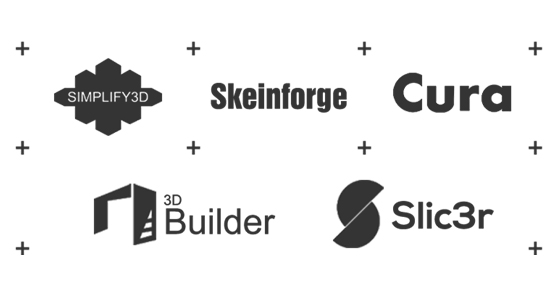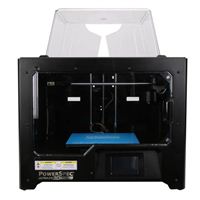 Flashforge Ultra 2.0 Dual Extruder 3D Printer
Available for In-Store Pickup Only.