PrimoChill

PrimoChill System Reboot Cooling Loop Treatment
Overview
Primochill System Reboot was created to address the need to prepare/clean existing cooling loops AND be able to clean out old dyes that may have leached onto components during previous usage. Similar to Sysprep this flush style solution will cleanse out any debris/residue leaving your water cooling loop clean, clear, pristine and ready for any type of coolant. The beauty of ReBoot is it's ability to pull color from stained components.
See Other Water Cooling Coolants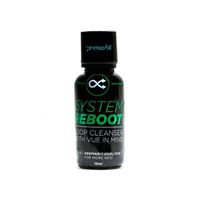 PrimoChill System Reboot Cooling Loop Treatment
Usually ships in 5-7 business days.