NTE Electronics

NTE Electronics 5Volt 100 Mah Fixed Positive Voltage Regulator
Overview
With adequate heat sinking these regulators can deliver 100mA output current. Current limiting is included to limit peak output current to safe value. Safe area protection for the output transistors is provided to limit internal power dissipation.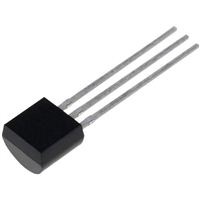 NTE Electronics 5Volt 100 Mah Fixed Positive Voltage Regulator
Usually ships in 5-7 business days.