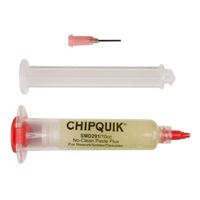 Chip Quick

Chip Quick Tack Flux No Clean in a 10cc Syringe with Plunger and Tip
Overview
Tack Flux no clean in a 10cc syringe w/plunger & tip. Used for touch up and rework, attachment of BGA spheres, soldering flip chip components. Low viscosity no-clean synthetic paste flux. Has a pleasant odor.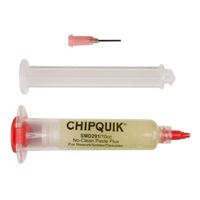 Chip Quick Tack Flux No Clean in a 10cc Syringe with Plunger and Tip
Usually ships in 5-7 business days.