Corsair

Corsair MM100 Cloth Gaming Mouse Pad
Overview
The MM100 Cloth Mouse Pad is the ultimate partner to high-DPI gaming mice. The optimized textile-weaved surface design gives superior control and precision tracking for absolutely lethal in-game accuracy. Spaciously sized at 370mm x 270mm with 3mm thickness to ensure a maximum surface area with long play comfort.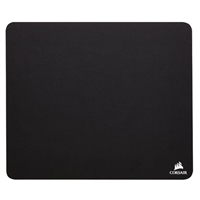 Corsair MM100 Cloth Gaming Mouse Pad
Usually ships in 5-7 business days.