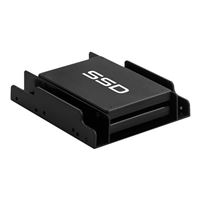 Kingwin

Kingwin Internal Dual 2.5" HDD/SSD to 3.5" Plastic Mounting Kit
Overview
Internal 2.5" to 3.5" H.D.D. Dual Plastic Mounting Kit -Quick and easy installation. Compatible with all types of 2.5" hard drives, for use in 3.5" internal drive bay. Maximize space within your computer case. Screw pack included to mount the drives .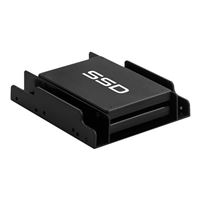 Kingwin Internal Dual 2.5" HDD/SSD to 3.5" Plastic Mounting Kit
Usually ships in 5-7 business days.