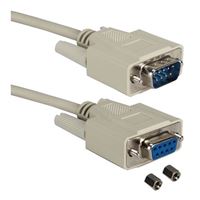 QVS

QVS DB-9 RS-232 Serial Female to DB-9 RS-232 Serial Male Adapter Cable 15 ft. - Beige
Overview
Extends any DB9 cable. This multipurpose cable is fully-wired to support any serial printer, mouse, modem, switch, video splitter, mono & multisync video applications. QVS cables are UL listed, have matched impedance, PVC jacket, molded ends with thumbscrews and inner hood soldered 360 degrees to the connector for complete end to end shielding.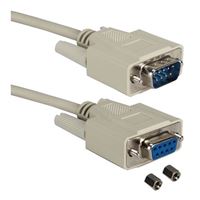 QVS DB-9 RS-232 Serial Female to DB-9 RS-232 Serial Male Adapter Cable 15 ft. - Beige
Usually ships in 1-3 business days.