Ryzen RGB Kraken
by Shareese
Posted on: 9/21/2021
Build Description
Wanted to build a PC using AMD for the first time. Most recent build a few years back utilized a 7700k paired with a 1080 TI and so I wanted to try an AMD CPU.

Really fun building this one and I'm really pleased with the performance. I primarily wanted to have a build focused on gaming (Call of Duty, Borderlands 3, Battlefield, and other upcoming games) but also will need to support virtual machines and possibly video rendering. Also wanted room to overlock in the future.

No problems with temps while gaming, pretty much upper 60's c to 70's c.

*Samsung 960 Pro m.2 taken from my other build to use as a boot drive for OS (OS boot times are very fast).

Used the Lian Li SL 120 fans for the case and Kraken Z73 (the daisy chaining is pretty cool). I do want to note that the case fans RGB cables are plugged into the fan controller that the 3x fan pack comes with, which is then plugged into the internal USB header (fan cables are then connected to fan ports on motherboard). The AIO is connected to CPU OPT and the radiator fans are connected to CPU Fan.

Although the motherboard will fit in the standard Lian Li Dynamic case, I wanted more space (especially with the thicker PSU cables of the EVGA P2 1000!) so I opted for the XL. Highly recommended with the eATX board.

Also happened to walk into Microcenter which had the RTX 3080 TI in stock, so I was glad to pick that up :).
Favorite Feature
The Lian Li Uni fans! The daisy chaining is one of the coolest features so I don't have to deal with extra fan cables, plus the RGB looks nice.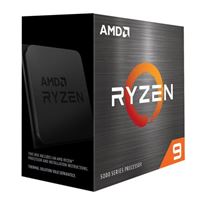 AMD Ryzen 9 5950X Vermeer 3.4GHz 16-Core AM4 Boxed Processor - Heatsink Not Included
Qty: 1 $739.99
Gigabyte X570 Aorus Xtreme WiFi AMD AM4 eATX Motherboard
Qty: 1 $679.99
Zotac NVIDIA GeForce RTX 3080 Ti AMP Holo Triple-Fan 12GB GDDR6X PCIe 4.0 Graphics Card
Qty: 1 $1,949.99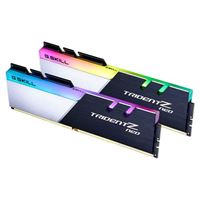 G.Skill Trident Z Neo Series RGB 32GB (2 x 16GB) DDR4-3600 CL16 Dual Channel Memory Kit F4-3600C16D-32GTZN - Black
Qty: 1 $239.99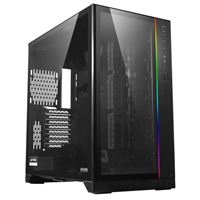 Lian Li O11 Dynamic XL ROG Tempered Glass eATX Full Tower Computer Case - Black
Qty: 1 $249.99
EVGA SuperNOVA 1000 P2
Qty: 1 $329.00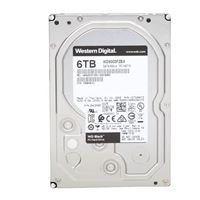 WD Black Performance Drive 6TB 7200RPM SATA III 6Gb/s 3.5" Internal Hard Drive
Qty: 1 $160.99
Samsung 980 Pro 1TB
Qty: 1 $179.00
NZXT Kraken Z Series Z73 360mm
Qty: 1 $279.00