Custom 3U Gaming/Server Chassis
by Jackson W
Posted on: 10/28/2020
Build Description
I designed this 3U case to be as compact as possible while still accepting standard size PC components. I live in a very small apartment and don't have a full height rack to work with, let alone a dedicated gaming environment, so this meant 3U as a chassis height! The case also has a removable base that can be attached to stand the chassis vertically upright like a normal tower, which comes in handy when needing to switch rooms.

Finding a GPU that would fit in such a low profile case was an extreme challenge. If the card was too tall the lid would not sit flush on the case / slide without obstruction into the rack, as evidenced by some of the early pictures. The main issue being those PCIe power connectors sticking out just a couple millimeters too far on almost every card on the market. I searched for weeks in desperation as the 3D model had already been sent to Protocase for production, and I was going to be stuck with an unusable chassis I poured so much time and energy into designing.

However, Nvidia threw me a hail-mary with the 3080FE and its new 12 pin connector design :) Not only was the connector more compact than the standard 8pin PCIe plug, but it's rotated at a 45 degree angle and recessed into the heat fins JUST ENOUGH to fit snugly inside a 3U height case... and it's perfect. There's not even 1mm to spare.

The rest of the build is still a work-in-progress as I wait for Zen3 to swap out my aging 6600k, so please don't grade too tough on cable management quite yet lol. Overall it was a blast to learn CAD and design the chassis, Protocase did an amazing job manufacturing the case and the 3080FE truly saved this build from requiring an expensive redesign. I now get well over 144FPS in Apex Legends and am set up to expand in the near future as a 5950X will remove the massive CPU bottleneck currently limiting frames and programming projects outside of work - can't wait!
Favorite Feature
Really fond of the fan vents design on the front panel. It took an incredibly long time to line them all up individually as I had no idea what I was doing! but turned out pretty well I think
Intel 6600K
Qty: 1 $250.00
GIGABYTE GA-Z270P-D3
Qty: 1 $115.00
Nvidia RTX 3080 Founder's Edition
Qty: 1 $700.00
G.Skill Ripjaws V 16GB (2 x 8GB) DDR4-2666 PC4-21300 CL15 Dual Channel Desktop Memory Kit F4-2666C15D-16GVR - Red
Qty: 1 $66.99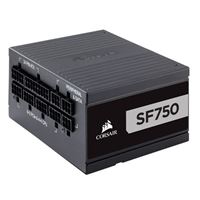 Corsair SF750 750 Watt 80 Plus Platinum SFX Fully Modular Power Supply
Qty: 1 $184.99
NZXT Kraken X73
Qty: 1 $200.00
Samsung 970 Evo NVMe SSD (500GB)
Qty: 1 $110.00