Star Wars white and black build.
by Joshua M
Posted on: 10/14/2020
Build Description
This was my first time build and might have overspent on a pc but it was an enjoyable experience it took 4 days to build as the last thing to arrive was my power supply. I plan to use it for School and architecture programs such as CAD and REVIT along with some gaming here and there with the possibility to run upcoming next-gen games. I love the case because of how simple it is with the all-white and geometric design it came with 4 RGB fans and even cable fasteners and plenty of space for the cables. Although I did struggle trying to get the fans to work as I had to use the 3 prong RGB header at the bottom of the motherboard instead of the top. I know the CPU might be a little overkill and doesn't necessarily match the GPU but you win some you lose some, also I know I should've gotten a 3600-speed memory but by the time I realized it was too late. The keyboard and mouse I bought as a bundle and the headphones I've had for years and just recently started using them again. I currently using a Samsung 36 inch 1080p tv I had on my dresser as a monitor but plan to buy one black Friday. Feel free to leave any comments or questions on the build.
Favorite Feature
My favorite feature is the case cause its white with a ceiling-mounted PSU bay and includes 4 RGB fans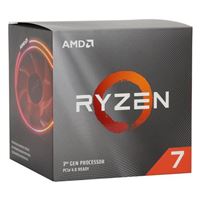 AMD Ryzen 7 3700X Matisse 3.6GHz 8-Core AM4 Boxed Processor with Wraith Prism Cooler
Qty: 1 $279.99
ASUS B550M-A Prime (WiFi) AMD AM4 mATX Motherboard
Qty: 1 $129.99
MSI GEFORCE RTX 2070 VENTUS
Qty: 1 $420.00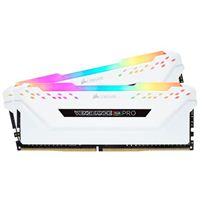 Corsair Vengeance RGB Pro 16GB (2 x 8GB) DDR4-3200 PC4-25600 CL16 Dual Channel Desktop Memory Kit 16GX4M2C320C16W - White
Qty: 1 $89.99
Rosewill ATX Mid Tower Gaming Computer Case with Tempered Glass and RGB Fans
Qty: 1 $80.00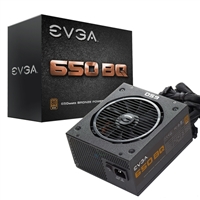 EVGA 650BQ 650 Watt 80 Plus Bronze ATX Semi-Modular Power Supply
Qty: 1 $65.00
Corsair H100i RGB PLATINUM SE
Qty: 1 $169.99
WD Blue 1TB 7200RPM SATA III 6Gb/s 3.5" Bulk Internal Hard Drive
Qty: 1 $39.99
Samsung (MZ-V7E500BW) 970 EVO SSD 500GB - M.2 NVMe Interface Internal Solid State Drive with V-NAND Technology, Black/Red
Qty: 1 $89.99
White Sleeved Cables PSU Extension Cable Kit with 30CM Sleeved 24-PIN 8-PIN 6-PIN 4+4-PIN for ATX Power Supply
Qty: 1 $25.99