Thermaltake AH T600
by michael h
Posted on: 10/13/2020
Build Description
This is an open loop liquid cooled pc. the loop was designed using a thermaltake distro plate with one pump and 2 radiators. the flow was designed to be one radiator per component. I used a Y fitting at the intro area of the distro block in order to have both radiators empty into the top of the reservoir. the distro plate has 2 out ports that i am using, one for the cpu motherboard and the other for the GPU. My radiators are one 68mm thick 480mm thermaltake rad in the front and one 360 rad on top.
The components are ekwb MSI pro carbon motherboard with a full cover waterblock on an intel platform with an i9-10900k. the GPU is an EVGA RTX 2080 ti xc ultra gaming. 1600 watt psu. 64gb corsair rgb pro 3200 mhz cl 16 ram. two 1 tb samsung 970 pro nvme ssd.
Favorite Feature
I like that the liquid cooling is split between components so that each component has it's own radiator. it really helps with the cooling efficiency. the best part is it's done with only one pump and that is really all that it needs.
Intel Core i9-10900K Comet Lake 3.7GHz Ten-Core LGA 1200 Boxed Processor
Qty: 1 $649.99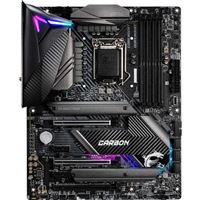 MSI Z490 MPG Gaming Carbon WiFi Intel LGA 1200 ATX Motherboard
Qty: 1 $269.99
EVGA rtx 2080 ti xc ultra gaming
Qty: 1 $1,350.00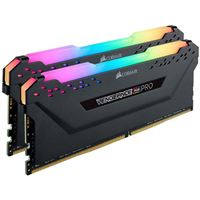 Corsair Vengeance RGB Pro 32GB (2 x 16GB) DDR4-3200 PC4-25600 CL16 Dual Channel Desktop Memory Kit CMW32GX4M2E3200C16 - Black
Qty: 2 $142.99
thermaltake ah t600
Qty: 1 $280.00
1600 watt hercules
Qty: 1 $250.00
ekwb msi z490
Qty: 1 $100.00
ekwb rtx 2080 ti full cover waterblock
Qty: 1 $185.00
samsung 970 pro nvme ssd
Qty: 2 $250.00
liquid cooling components, distro plate, fittings, adapters, coolant.
Qty: 1 $800.00