Vader - Come to the Dark Side where anything is possible!
by m0ltar
Posted on: 9/4/2020
Build Description
This rig is used for everything from everyday use to streaming, to PLEX server, to hardcore flight simming. It's my do everything rig and Im proud that everything works with no issues no matter what I through at it. I had multiple machines that I used for various tasks around the house and gaming, but decided to consolidate into single machine which is now what you see here; Vader.

Vader is an Intel 10900K 5.4ghz behemoth boasting 64gb of G.Skill Ripjaws overclocked to 4000mhz cl15, an ASUS Strix OC 2080ti with a 1060 daughter card for more displays, 50tb of HDD disk space, 4tb of Samsung Evo powered NVME goodness, and more monitors than most people can handle - 7 (65in Oled, 2 LG 34in, 1 Acer 38in, and 4 ASUS 22in touchscreens).

Audio for this machine is power by a Matrix Audio X-Sabre Pro MQA DAC that feeds a Monoprice 887 amp leading to the reference level Sennheiser HD800S with seat attached bass shakers and a Jet Seat for rumble immersion.

Input devices are led by an iKBC MF87 keyboard, Corsair m65 mouse, 3 Elgato Stream Decks - Mini, Default, and XL, a Real Simulator joystick, Thrustmaster TPR pedals, Winwing Throttle, 2 DSD button boxes, and a TrackIR

This whole machine is a never ending upgrading monster. I always tell my wife that Ill be done after the next upgrade, but low and behold there is always one more over the next horizon.


Favorite Feature
The ability for it to do virtually anything I want or can through at it. Do I want to fly virtual airplanes? DONE! Do I want to shoot demons and become the all powerful Doomslayer? DONE! Do I want to dial up one of the 600 4K movies on any TV in the house? DONE!


Intel Core i9-10900K Comet Lake 3.7GHz Ten-Core LGA 1200 Boxed Processor
Qty: 1 $699.99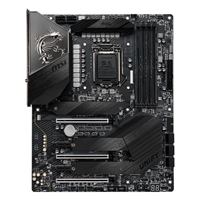 MSI Z490 MEG Unify Intel LGA 1200 ATX Motherboard
Qty: 1 $299.99
ASUS Strix OC 2080 ti and Zotac 1060
Qty: 1 $1,500.95
G.Skill Ripjaws 2x16gb 4000 cl15
Qty: 2 $200.00
Fractal Designs Define 7 XL
Qty: 1 $300.00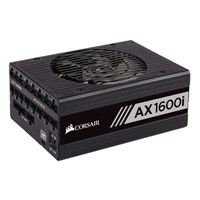 Corsair AX1600i 1600 Watt 80 Plus Titanium ATX Fully Modular Power Supply
Qty: 1 $559.99
EVGA CLC 360
Qty: 1 $120.00
Western Digital 12TB White
Qty: 4 $200.00
Samsung 970 Evo Plus 2TB
Qty: 2 $300.00
Estimate for everything else listed above in description
Qty: 1 $9,000.00